Good morning, friends

Have a great day!
Good Wingsday morning, all
Have a great day
Go Sox. Let's hope the late offensive explosion from last night carries over to today
Morning all!
Have a good day.
According to what I saw on Patriots Planet, southcarolina (Thep) is 118 years old today. I wish he would return.
Hola, Muse!

It's Wingsday and National Parrot Day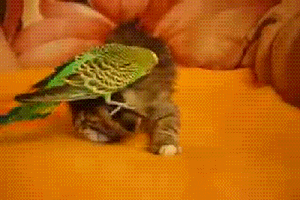 A lot of ppl dont know that cockatiels are in the parrot family
#FunFact
Blue macaws are gorgeous.
#BiasAboutBirds

Yes.

Went for a two hour walk this morning. Beautiful day here. 84 F.
There are more species of Amazon parrots than macaws. Jasper is an Amazonsl