Well it's official. NHL now suspended too
Ugh

As expected. But wow to all this.
Ya saw it coming. Just can't believe it's come to this
Ass wipe is hard to find in my city right now.
Is it really? I have many friends around the country giving me similar updates but I'm not seeing it in my part of NH.
Maybe clown does in the southern part.
You can find some in the Politics and Religion Forum on Patriots Planet

BOOM!
ROASTED!!!
Shut it down. Joolz wins politics.
I went to the grocery store today and there was plenty of TP.
Our local Walmart was out over the weekend, but Market Basket had it.
Lmao ya no kidding Joolz. I have seen, so much heated conversation there. My god.
Used to be far worse bro. Complete cesspool.
Glad I stay out of that. Maybe we should create a happy hug it out thread lol!
The hug it out thread on Patriots Planet is the "circle rep thread" That's where I hang out and post a lot. It's my safe space. Wish some of the regulars would return. It used to really rock.
Yeah, that is a great thread. I only poke my head in once in while when I have something I think y'all would be interested in.
I'm watching the masked singer
So there's that…
Sorry for your loss. Thoughts and prayers and all that happy horseshit.


Yeah, here on the Front Range, shyte-paper is worth more than stock certificates.
In fact …
so do Bruins win the Lord Stanley cup if the season can not resume?
No the oilers do, just because it's the oilers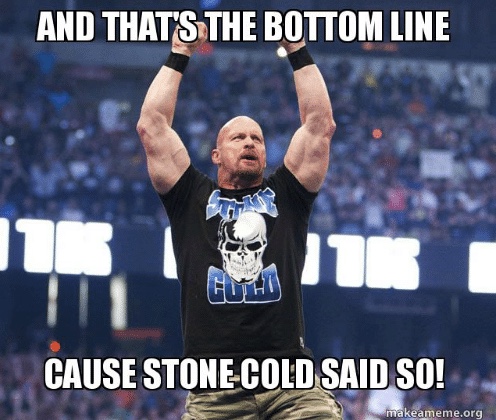 points say Boston, it makes up for this