Sales is pitching. Let's hope he builds on his last start.
We will win

Just tuned in and Sox are leading 1-0 after three.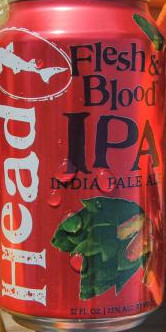 Just tuned in. Sale having another gem!
Beer Advocate 3.87/5:
"An honest to goodness IPA brewed with a bounty of real citrus including lemon flesh, blood orange juice plus orange and lemon peel."
Sounds refreshing.
Yeah its ok. Could be more citrusy. But the Awesomeness Level is 7.5% so I'm willing to over look it.
Just gave up his first hit in the 6th.
Fuck you Orioles guy I've never heard of.
Wow it's a pretty huge crowd at Camden Yard tonight.
Ugh. Another hit and a run in.
Orange. I feel like I'm watching Clempsin.
Fuck you other Orioles guy I've never heard of.
Holy Crap I just looked at the lineup and i dont know ANY of the Oriholes players.
I think the only Oriholes player I know is Chris Davis and he's not in the lineup tonight.
Didn't he have like 150 at bats in a row with 0 hits?
Oriholes bullpen…that's sounds pretty good to me.
Yes, and if I recall he broke that historic slump with a hit against the Sox.
Sale with a 9-pitch, 3 strikeout inning. Get this man the win. Runs please.