This goes without saying
MASSIVE SERIES. they have embarrassed us most the season. Let's turn this around.
I'm working today. First day back since vacation. Ugh. Yuck
Yes, must win hugely!
Hope Eck is back.
Have a good day at work, Tyler.
Thanks Joolz. Talk to you folks tonight
Team Canada plays tonight in hockey so I'll be jumping back and forth.
And I did maybe 5-6 likes and I am already done. Maybe by tonight I will have some more.
You poor sad folks lol
Even after it gives me the message I still continue to like another 50 hahahaha.
It doesn't make sense to me

Work sucks monkey ass. I have 6 more hours

I had a California roll (sushi) for lunch. Loaded with pickled ginger, soy, and wasabi.
I am not a sushi type person, but if I was that sounds excellent!
I have pizza pops for lunch.
Have you ever had sushi, Tyler? The maki rolls I get do not have raw fish and dipped in soy with wasabi (green horseradish) and topped with ginger really makes it pop.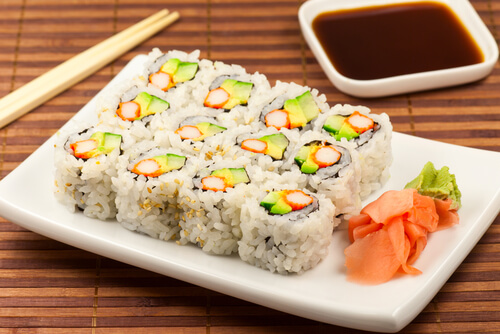 Ya I have had a few Joolz
I just can't get past the cold rice and seaweed part. I dunno. It's just strange to me hahahah. But a ton of my friends including family love it so it's all good. I just for some reason don't enjoy it.
I'm strange lol.
Not strange at all. Happy to know you tried it. Just bugs me when people say they don't like it but never tried it. Many just assume it's "raw fish."
I like burgers too!

Yes I agree with that!!!
I meant someone one time that said they hated pizza
I think they were a psychopath and are in jail now.
Speaking of which I'm going to have pizza for the game tonight.
Well, that didn't take long

"Thanks for sharing the love! You only have a few likes left for today."
Ok… that is getting ridiculous… Someone needs to answer you on this… How have you run out alread?? I think something is screwy with you and Muse…
I have only received that message twice and it took me liking about 200 posts before I got it lol.