Another game
Morning all. Have a great day!
Octane didn't eat his food today and isn't feeling well. Shaking and seems out of it. Nerve wrecking as he's 10. Hope it's just a stomach bug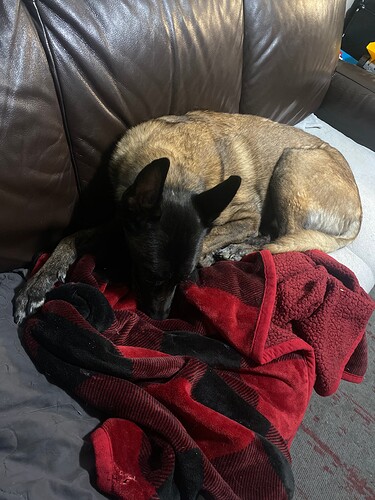 Good morning, everyone
Have a fantastic day
Poor Octane. Hope he gets well soon.
Good morning.
Crap, hope he feels better soon
Good morning, my friends

I wish Octane a speedy recovery

Have a great day!
Thanks all!
I think there are some storm clouds and it was raining a bit and windy this morning, so hopefully that is the cause of it… He gets nervous during storms. I will go home and see how he is doing in 3 hours.
Team Canada beat Latvia 5-2 last night. Connor Bedard had a goal and an assist. He is the next big thing to hit the NHL… He plays for the Regina Pats (my city) so it's cool to see him play so well.
I believe we have Slovakia tonight at 4.
Well time to make another coffee. One just doesn't cut it for the morning. I need at least 2 sometimes 10.
From 2 to 10?





Lmao. depending on the day I need it hahaha. Today is pretty slow and not too bad, but I will probably still have a few cups.
We got a Keurig machine for a wedding present and I use it daily it's amazing. I make my morning coffee in it and my coffee for work in it… It's a beautiful invention lol.
8 of my last 10 races through the last couple weeks I have placed 1st. If the Red Sox were as good as me at typing, they would be first in the divison.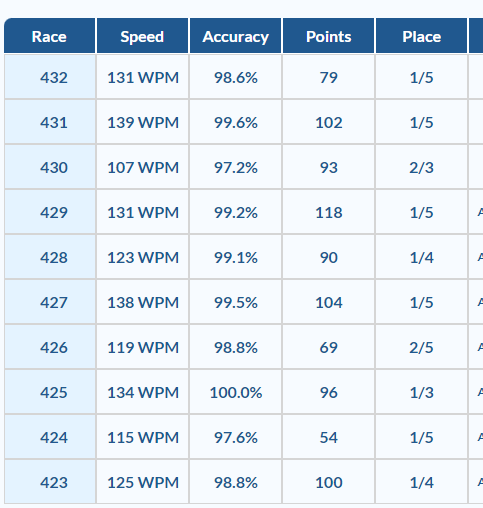 Time for a third coffee.
Gloomy day today… Very cloudy and raining off and on.
Treating hubby to another small diner. Today special is BBQ ribs, will have beans and either green beans or collatds with Coke and either a slice of pecan pie or strawberry short cake.
But gotta wait for 1:15
Yummmm, that sounds fantastic Muse! I love small Diners. As much as I love certain chain restaurants, the small family own diners can make unreal food. I love BBQ ribs, I bet that will be delicious!
On Mon the special is chicken pot pie. Tues and Thur ribs, Wed is country fried steak. Frid no special.
All are amazing. They specialize in fried chicken anf fried pork chop.
I am like you, the big chains are nice but mom and pop diners you will find food the big places dont have.