Good morning, friends

Have a great day!
Go Sox!
Good Monday morning, everyone
Have a good day
Go Sox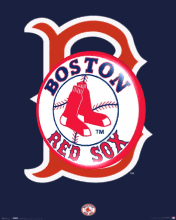 For Musie

Thanks, lady.

He is such a good guy and team player.
Good morning, everyone.
Only a 6 game suspension for that creep Watson. Sickening.
I wrote on it on PP.
Piece of shit commish.
More than just him this time. Players union had Watson's back. The entire thing is one big sordid mess.
Between the owner's, the jackass commissioner and than the union females have no shot in hell of getting any justice with the NFL. We matter for two reasons and two reasons only, to buy tickets and ro butly merchandise and that's it
So friggin mad and tired of the NFL
If I was a Cleveland fan at this point, I would no longer be one. This starts with the owners and commissioner. I could not be a fan of Cleveland any longer.
Ya it's pretty damn sickening. The fact that Cleveland went after Watson it's mind boggling. They deserve to suck for years
To come. There were lots of browns fans excited for him. Just sickening. Winning a game is more important than Justice I guess.
I believe I shall start my morning off with a nice cup of coffee and a scrambled egg or 6.
Many like me are not.
Now I'm curious if Goodell steps in & increases the punishment. He has the authority to do so.
Anything less is unacceptable
Ayden having a melt down. Not sure why
Aunt Joolz. Please come take him Lmao