Won't response to such a mean name for my client.

You can respond to that shit bag who beat me in the typing test.
That, I'll do.


Lmao thanks muse
Got my back!!!
Now excuse me all. I must pee.
Muse here, getting ready for lunch

Oooooh. What's Muse hsving??
I had some tim hortons chicken soup, cheese and a yogurt. Delicious.
Yummy, Tyler.
Im having left overs from yesterday. -BBQ pork chops, woot!
Joolzie here. Getting ready for a nap

Jack here laughing at Joolzie's post

I want one too


Oh boy is right. A lot of superstars on our team and people we love watching will be on a different team next year
Baker Mayfield here. Ready to lay waste to the Browns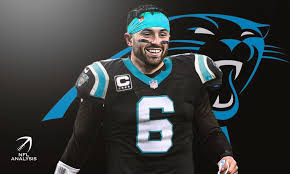 Yup… We went from a World Series team in 2018 and two games away last year to this crap. Bloom is suppose to be some Genius, but he is a complete idiot right now… and the team is just getting worse and worse. Not only are we losing games, but we are getting blown out in every single game and it's not even close.
To give an idea, in our last 5 games we have been out scored
72-17
Legit, my little brother's high school baseball league would put up a bigger fight than that. This is just pathetic baseball.