Morning all have a great day.
Good afternoon, my friends

Quiet day here. I hope everyone is doing okay.
Work is insane for us today. Will be crazy for the next couple weeks, unfortunately won't be able to chat much while at work. Can barely stay on top of things.
Came in to 35 voicemails, 15 emails, tons of filing, two inspections… And the phones keep ringing. Ugh, is it 4:30 yet? I need a drink.
Ran home at lunch and let the dogs out… Came back and had left overs for lunch which was tasty. Not sure what we are having for supper.
Hope Jack is having fun camping, and Muse is having fun doing whatever it is she is doing lol. I thought she was going to be back this week? Maybe I missread.
What is Joolz having for lunch today?
I also just peed… If anyone was curious…
Now you know.
I wonder what we are having for supper…
I wonder if Muse will make an appearance
I wonder if Jack will make an appearance
I wonder if Ayden will be well behaved tonight, or a poop head.
Questions I ponder through the day.
Insanely busy here today. New PCA for Thursday duties and had to train her step-by-step. Had bills to pay online and that took forfreakinforever. My landline phone STB so I had to add my numbers in the phone book.
I really shouldn't complain. Guess it's not that bad and I may be caught up.
Steak and cheese Hot Pocket for lunch with Campari tomatoes and watermelon.
Sounds like crazy day Joolz. Training is never pleasant when someone is new.
The only pube beard on J! tonight is the returning champion, so Jack isn't going to miss any new ones.
Whatever it may be, please post a picture.
Auntie Joolzie will take him either way.
I wonder the same and hope we see them soon. I miss them.
Just got off work. Long day!!! Holy shit. Not home yet. Very busy
Yes. Wondering where muse is. Thought she was back by now.
I wrote this yesterday: But am back. I hope to be here more by the end of the week but will see.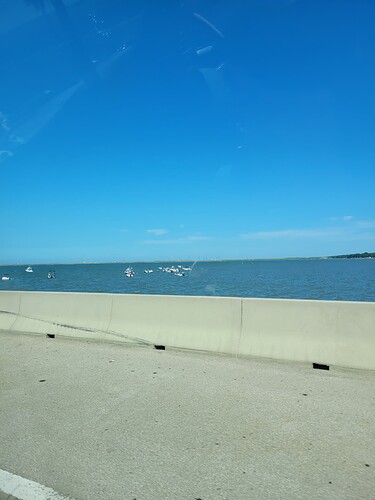 Today I am still trying to catch up here, I have a lot of errands tomorrow with grocery store, two drug store, have to go to the Dollar Store, go by NAPA to check something about car and go to BJ for gas. I also have to dispute a charge with dentist so will either call or drop by, pay some bills, cook dinner and start on cleaning the house.
Im sure I forgot stuff. Trying to get it all done so I can be back here. I hope in next few days.
Just trying to catch up.
Still, miss you all.

Good luck with your chores and catching up, Muse. See you soon

Oh yes sorry muse. You're right !! Take care. Nice to hear from you!!!
Joolz. I failed
We had sausage and perogies. I totally forgot to take a pic lol.