You said thank you so will stop. I like good manners

terrible I know. A friend sent it to me. They're horrible
Julian Edleman did this one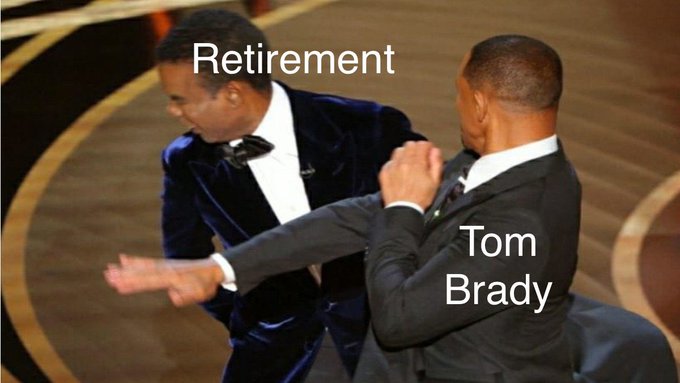 Lmao, yup that is super accurate!












Muse,
you getting new Sox gear this year?
I hadn't planned on it since I redid my budget and see what I don't have, LOLOL, but I could be persuaded. LOLOLOL
Lmao, yes that is totally us hahahaha. I really shouldn't have got that jacket and hoodie for Leah, but Leah ddin't have any Sox gear, so I wanted to get her a hoodie, and the jacket was just an added bonus!
I am glad you got her something and you as well. It does not hurt to splurge now and than. I should be able to get something in a month or two. March was a witch of a month, with five doctor appt that just was alot to fork out in copayments. But Mayish should be good for me to be able to get something. Cross fingers. What to get, I do like what you got Leah, price? I had to get rid of my Pedroia shirt since it is too small but now that I think of it I could hang it up or do something with it, just thinking now on it.
I have two thsirts, some ball caps as far as gear. I have a gnome, a cup, blankets,a small flag that you put in a potted plant, I have various DVD, newspaper clippings when they won this or that and a few other things. Oh, yeah, a baseball signed by the team for one of the games my son got me for Christmas one year. I have a lot of stuff for the teams I follow, gear though that is thin. LOLOLOL
Ya once and a while it's nice… We have spent a lot of money lately too, but it's been on shit we need like winter tires, vet bills, house cleaning and air purifier, wedding coming up etc… Stuff we need, but probably around 8 grand it goes so fast, so I thought screw it. We can get a couple things.
Hmmmmm… That is a tough choice, I am a jacket man myself. I love jackets, so I would say go for a Sox jacket but they can be pricy… That is why I jumped all over that pull over. Jacket material that is 45 bucks or whatever is insane low price. I love jackets, hats, and hoodies. I have 4 or 5 Sox shirts, that I wear quite a but but a good jacket or hoodie can last a life time.
No one can blame you for getting thouse after all of that. I am not a sports jacket person, hoodie and tshirts, sign me up. LOL I do have a small NE Pats jacket I wear when we go watch them play Carolina. LOLOLOL That is a great price, was it on sale or regular price? Link?
Great picture. I miss that man.