Good morning, BSU family.
Have a great day!

Happy hump day all!
Oilers win again!!! 8-2 in their last 10!!!
Good morning, Tyler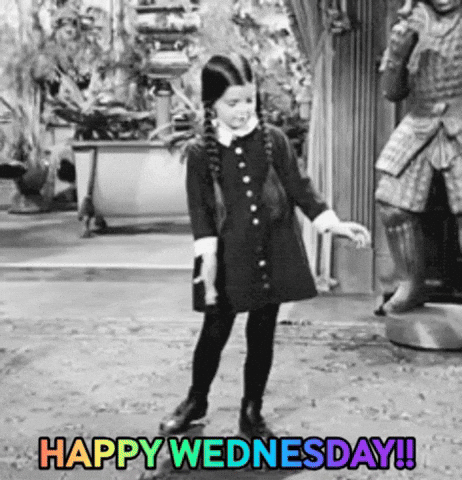 Good morning, everyone.
Hope all is well.
I get to call Goodyear to ask them why they won't put my payment on the right promotion. And oh the ywant a payment. Not until they fix this crap,bucko.
Wish me luck. I am calling now.
Hlelp me.
They are telling me they did it. Ah, no.
And fixed. YAY!
One down.
Now I need to call my insurance and asked me why they said I owed 16 bucks from May 2021 but they never ever placed it on my statements. How do I know this? With being disabled I save a lot of medical stuff just in case. It only popped up this month.
THey were going to send it to collections even though I didn't know I owed it.
But gang should I just let it go? This is big ass Humana. let it go or call?
Good morning, Musie!

Good luck!! And please call the person on the other end of the phone bucko! That would be fantastic
Good morning, Jack!

Call. Give em hell!! Do it!
Good morning everyone

Thanks for the laugh, Jack. I needed it.
So Jack says call them. Joolz?
Oh, they want a payment.
The last time I made a partial payment online, this has not been a problem, they took all I owed out of my account which left me short.
So, they are forever and ever more getting a check from me, oh yeah, bucko
One small rant.
That Russian skater who they are allowing to skae since they don't want to mess with her mentality and th sport , hell with the mentality of team USA and team Japan and another other team, since clearly they don't matter.
They found out she had not one, not two but three different drugs.
So, I guess your grandfather was on three heart medications.
# Russian Olympic skater Kamila Valieva tested positive for three heart drugs
Off my box
I have not called the insurance yet, Joolz what do you think?
But I get to call DMV. JOY. They have not mailed me the statement to pay my taxes on car even though it is due next month.
Yes, saving all the crappy calling for today or calling as many as I can today so I can get the UGH out or as much as I can.
On the mend, Jack. Thanks

Call everyone and give 'em all hell today, Muse!