Good morning, friends

I hope Ayden is feeling better.
Have a great day!
Go Phillies! (per Tyler

)
Good morning, everyone
Have a good day
Definitely hope Ayden is feeling a little better today
Happy Caturday, Leo and Gemma


Hola, everyone. Hope everyone has a great day including Ayden.
Morning all
Ayden still sick but no fever yay.
I'm gonna get a sub today.
Italian BMT from subway
I'm having a Whopper Jr. with cheese and no mayo. My bro is dropping it off shortly.
Glad to hear my buddy Ayden is on the mend. Please give him a hug from Auntie Joolzie

That sounds awesome Joolz!
Will do

Groceries time
Be back later.
Tyler, is that the Subway BMT? It looks like it has turkey on it. Around here there's no turkey on it, just Italian meats.
Negative it's assorted here. That picture doesn't do it Justice
Just ate at an Afghan diner. I meant to bring half home but the flavors, and the herbs they used made you keep eating.
You have a salad on the left, long grain rice with peas and carrots over beef kabob and chick pea chutney with potatoes. Got baklava to go.
Will be back but man so yummy. I ate it all
Hubby trying to be funny.
" I thought you were bringing some back."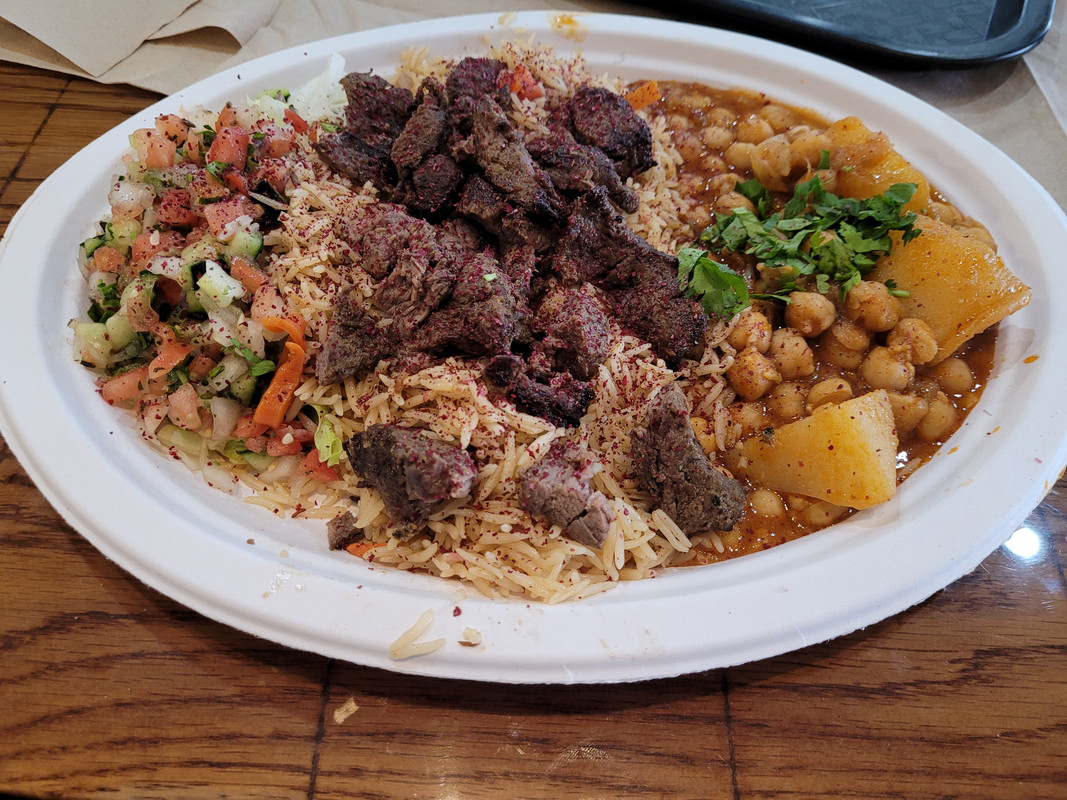 I feel like Tyler feels when he eats too much.





How are doing, Jack?
Ohio St. in a dog fight with Penn St. Looks like it's now over. Ohio St scored a td now immediately a pick 6. About to be up 44-24 with 2:42 left. The score doesn't represent how difficult it was for the Buckeyes.
Better now