Good morning, friends
Have a great day
I think Sox play on NESN at 6:00 tonight
Go Sox
Good morning!
First free day with no doctor appointment.




Good morning, friends

Enjoy your day!
Yes, they do!

Enjoy your day & relax, Musie

Morning all, have a great day.
Awww; thank you.



I need to catch up especially since I have another doc visit tomorrow but trying to not feel overwhelmed.

Tyler, this is interesting
Decent lineup tonight and it will be fun to watch.
Go Sox!
Looks like everyone is back from the WBC
Boston Red Sox on Facebook:
Shoutout to the Sox family that represented in the WBC!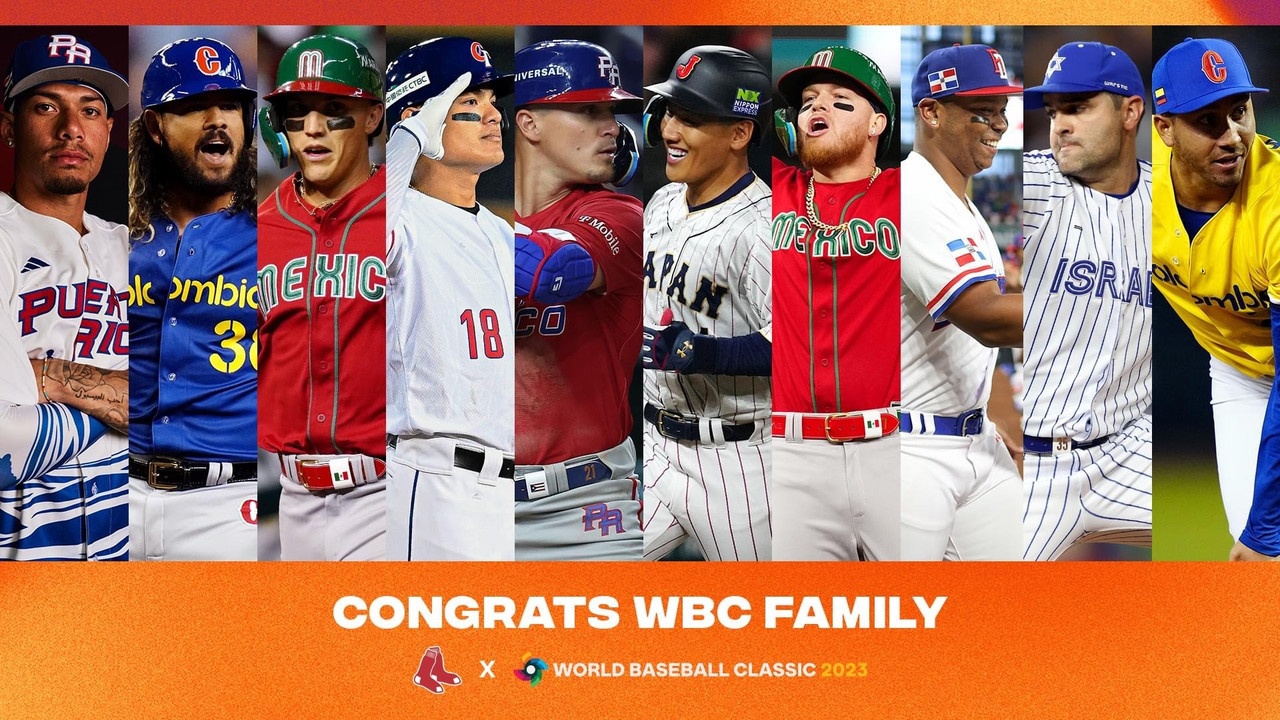 Some I recognize, others, I do not.
Wow. That's awesome. Maybe that's a sign.
The WBC stuff is available for purchase.
Almost opening day. Needs to hurry up and get here! Spring training getting me excited for baseball!
Hope everyone is having a good day. Work is busy today, holy smokes.
I'll be late to the game tonight, arriving about 6:45-ish.
I will be late as well, lol… I am always late. I have to pick up Ayden, and stop at the grocery store… And then home for spaghetti and then I will be here.
Twins get 4 to start the game. 4-0 Sox coming to bat
Twins with runners on the corners with one out.