It's 2 am.
Headed to bed.
2 things.
Good morning.
To Susan and all of you.
"Helluva day.
They all are and for the best of reasons.
Visited this man in prison to begin my day.
I grew up with him.
Incredible story here.
Phenomenal for both of us
And this was just the beginning of a day in the life for me, flaws and all.

Love ya, got ya always.
Hope you have a great day hun.

I-Team: 'Holy God, I Killed My Own Son,' Former Cult Leader Jacques Robidoux Wants To Help Others Av - YouTube "
"Even if you are a minority of 1, the truth is the truth."
Before this day ends in about a hour.
A moment on this day in history.
Mahatma Ghandi was assassinated in 1948 at the age of 78.
Who was Mahatma Ghandi?
"The conscience of all mankind."
"On the occasion of Mahatma Gandhi's 70th birthday. "Generations to come, it may well be, will scarce believe that such a man as this one ever in flesh and blood walked upon this Earth." ― Albert Einstein
"Mohandas Karamchand Gandhi, the spiritual leader known as the "Great Soul of India" and champion of the Indian movement for independence, was assassinated on January 30, 1948, at the age of 78. Gunned down in New Delhi during a prayer vigil by Hindu extremist Nathuram Godse, Gandhi's civil disobedience tactics went on to inspire civil rights leaders worldwide."
"As the third shot was fired Gandhi was still standing, his palms still joined. He was heard to gasp, 'He Ram, He Ram' ('Oh God, Oh God')," the foundation writes. "Then he slowly sank to the ground, palms joined still, possibly in a final ultimate act of ahimsa. Smoke filled the air. Confusion and panic reigned. The Mahatma was slumped on the ground, his head resting in the laps of both girls. His face turned pale, his white shawl of Australian wool was turning crimson with blood. Within seconds Mahatma Gandhi was dead. It was 5:17 p.m."
Yeah, this was Mahatma Ghandi.
In 1982 I was 10 years old.
My father took me to a movie theater to see the new movie, "Ghandi" with Sir Ben Kingsley who played Mahatma Ghandi.
Just before the movie began my dad hugged me, look me straight in the eye and said, "Watch, see, understand, and never stop learning, I love you".
As far as I can remember that was the only time he spoke those 3 words, "I love you" to me. I never doubted that he did throughout our years no matter the words were not spoken. His actions said it all.
Thank you Anthony Peter Yeskis you gave me sight and love for this world.
I always watch, see, understand and never stop learning.
Thank you.
Rewatching now.
Never forget the "Conscience of All Mankind."

"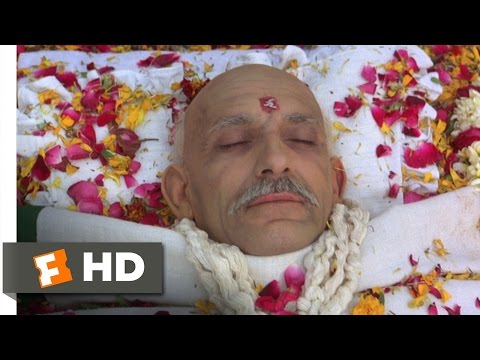 Good morning, everyone
Have a good taco Tuesday
Good morning, my friends

Enjoy your day!
Morning everyone, have a great day!
Jack,

I don't know what is for supper tonight. Lunch I will make a ham sandwich or something… Tonight we have to go out and help a friend move a couch… by us I mean we lol. So I might pick something up but not too sure… Maybe Subs or something.
BLTs for lunch on Foodie Tuesday.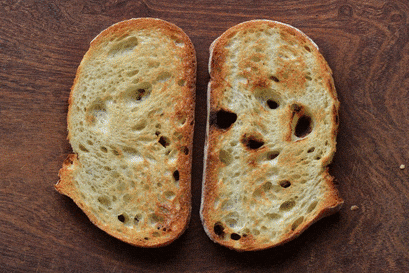 That looks amazing Joolz! Nothing beats a good bacon, tomato blt type sandwich… I could go for that right now as we speak!
Hell of an idea, Joolzie. I think I'm going to have a BLT & some tomato soup today
I put cheddar fish crackers in my tomato soup.
Tomato soup sounds good, I might do that with cheese on top
Good morning!
Bu now having strawberry Pocky, yum
That sounds amazing, I should do the same!
Those are so good! I love those, they have green tea ones and believe it or not they are good too!
Ill will get some next time we're at the shop.
They are very good Muse. They have them in the ethnic section at wal mart and superstore and probably whatever market is close by you.
I might have tacos tonight, I might destroy a couple of them actually… or 6 lmao. for supper tonight