Morning all! I rocked about 5.5 hours of sleep. It's coffee time. Hope everyone has a great morning
Good morning, friends

Have a great day!
Good morning, everyone
Have a great day
When I woke last night at 1:00 AM, I skimmed the 155 new posts.
Tyler, you'll survive. Give Leah a break. K?
You shaved the PB

This is adorable.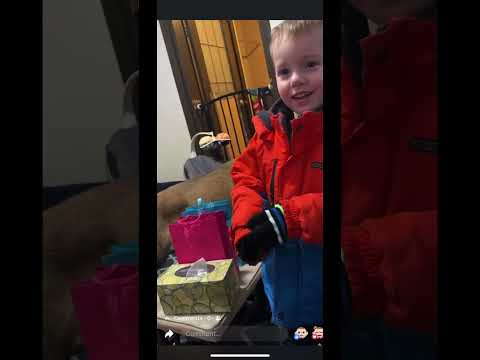 Thanks Joolz



Oilers early game again 11:30
Love the video.
Celts at 2
Went to visit ma this morning now home. I showed her the pics of Belle & she immediately said, bella bambina, which means beautiful little girl. Home now watching SB stuff.
Jack!!!
Colts got Steichen!!!
Awe. Amazing. Thanks Jack ! Your ma sounds like An amazing person



It's all over the place today. I'm trying to hold back my excitement until I see the press conference. I remember Josh McDaniels pulling out at the last minute because he wasn't up to the challenge. Looks good though for sure
Me too man. Anything can still happen but I sure hope he comes here. I was beyond pumped to see it!!
I might make a devil egged salad and eat it. So good.

Funny story. My little bros wife was wife was doing something , I can't remember, but she was needing help or something in the kitchen. Little bro says something to the tune of, it's not that difficult do it yourself. He quickly apologized. Sort of. He tells her I'm sorry it's just that I was raised by an Italian mom! I thought she was going to kill him.
Lmfao omg hahahahahahaha!!!

I bet he was like "oh crap. Did I just say that"

Belle was awake for about 45 mins this morning. Looking all around. She's napping now. I'll watch oilers in 5 mins.
Leahs parents coming over for a visit and taking Ayden to their house tonight for a sleep over.
Also my mom is coming over this aft. If I'm inactive for a bit it's all family visits haha.