Bundesliga (German top flight soccer) slated to return May 15.
Danke Schoen
South Korean baseball
May 7: NC Dinos vs. Samsung Lions (Live at 5:30 a.m. ET; rebroadcast at 3 p.m. ET
May 8: Kia Tigers vs. Samsung Lions (Live at 5:30 a.m. ET; rebroadcast at 3 p.m. ET)
May 9: LG Twins vs. NC Dinos (Live at 4 a.m. ET; rebroadcast at 10 p.m. ET)
May 10: LG Twins vs. NC Dinos (Live at 1 a.m. ET)
No Australian Football yet, but there are rumblings they may pick up at the end of this month.
Watching KBO right now on ESPN2.
For no reason whatsoever, I have chosen to be a fan of the Kiwoom Heroes.
Remember this iconic moment?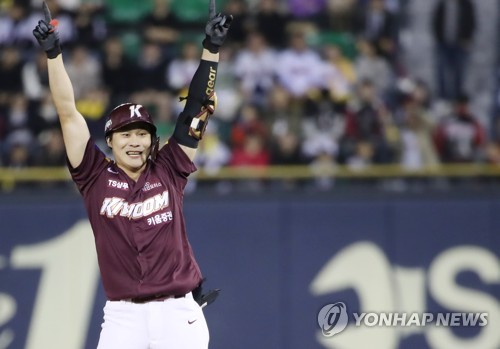 Still gives me goosepimples after all these minutes.
Daiwoo, Kian, LG?
Root for your favorite conglomerate.
I think the old Canadiens-Nordiques rivalry used to be Molson vs. Labatt's.
Viva los Gigantes. Their hometown (Busan) hosts a horse track, and their owners (Lotte) are distributors of food and liquor. Baseball, horse tracks, food, and liquor. Apart from a dream date with Betty and Veronica, what else can a man ask for?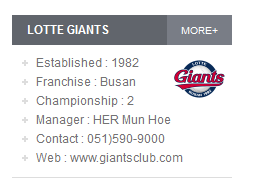 Australian Football is holding staggered training sessions (8 of the 24 players on the roster at a time, with different assistant coaches running each session).
They are planning to return to live action on June 11th.
Dortmund 3-0 Shalke
Dortmund playing perfect long balls to create space.
Watching German soccer.
I think its Lowenbrau Sauerbraten vs Schebrekenight Farfegnugen
PK. Converted.
Bundesliga.
Figured I should learn to spell that.
Havent really been paying close attention. I'm in a couple of ongoing fantasy football drafts and I've been rearranging my deck to get my plants out from under the roof overhang while still maximizing the sunlight.
Hey AnAlmostSoccerGuy…
Why do there seem to be so many mis hits on corner kicks? So many of them even at this level never even have the beginnings of a chance.
Goal. 2-0
Great cross. Easy header redirect.
If they don't already, I bet future individual contracts and/or CBAs have pandemic clauses.
Because defense.
They don't let you go where you want to go
Australian Football season started again, with no crowds but piped-in crowd noise.
My Hawthorn Hawks got drubbed by their arch-rival Geelong Cats, by a margin of over 10 goals. It was a reasonably competitive match in the first half, but in the second, Hawthorn forgot how to play footy.

They now sit in 13th place on the ladder; only the top 8 make it to the post season.
P.S. If you are looking for an American to cheer for in the AFL, this bloke seems like a decent sort. I hate the laundry he wears to his job, though.