Plenty of Jazz with Sale today.
I'm working

but I'll have my eye on Sale today!!! Get us a win!!! The entire rotation is getting it going. Time to show us you can too!
Stuck on Gameday right now but I see Sale's pitch count is rising. They are fouling off a ton of pitches. 44 pitches through two innings.
I was just gonna post that. Crazy.
Boyd is at 14 pitches due in part to Sox batters swinging at the 1st pitch.

On the board first and Sale is looking good! Keep it going boys!
Sale having himself a day!
This lineup is not good lol.
Xander is amazing. Well. Need one more run and the bullpen to go 4 scorless innings. Can be done.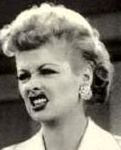 5-3 Tigers.