Richards going… When is the last time he had a good start? He was ok last start and then was terrible in the 5th… man oh man, he needs a good game asap.
Not sure if I will be watching this or not… Leah and Ayden have been watching so much baseball for me lately lol, and now nfl is starting up in the next couple weeks. I told her I would cool it on sports and maybe watch every second day so we will see.
With that said she loves baseball too. 162 game season is so long though. Think I have watched nearly every single game to this point lol
What's the alternative to watching the Sox? Let me know and I'll decide for you.

Rain delay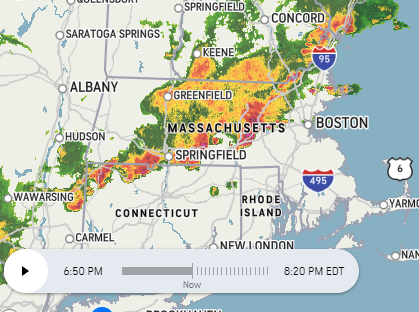 Lol we are watching the olympics bahahaha but it's weight lifting so we were gonna watch the Sox and now delayed ufh
What are the chances we can play at some point tonight. Man oh man it's raining a lot in Boston.
Guess I'll watch Jeopardy without worrying about missing the game.
Well what the hell am I going to watch???
alright I guess Simpsons.
Law & Order for me, I guess.
Game postponed until tomorrow as part of a 7-inning split doubleheader.
I'll miss the first one. Stupid work.
My Sun was super cranky tonight for some reason, so I am stuck watching his crap on YouTube
well we have two going today. I will miss the first one.