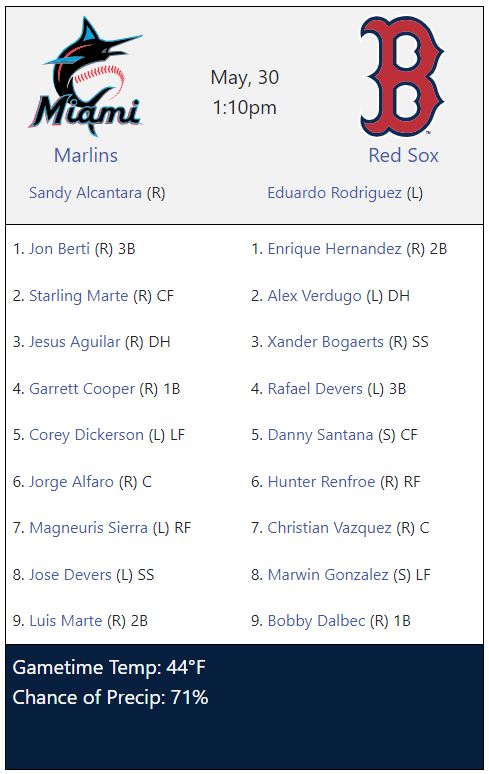 https://www.baseballpress.com/lineups
Another lovely day at the pahk.

Go Sox! Tyler mojo, FTW!
Let's go for 4 straight!!! This is fun.
I read that in the pre-game show they said the game is "delayed" but no estimate on start time.
Ya I just put it on. Delayed ugh.
Well poop
Guess I'll go get some KFC and watch a movie
He's getting so big. Such a cutie

Is he ever. He's a handful now lol. But he still loves watching the Sox with me.