Let's keep this winning bud going!!!
All
I'm going to drink a beer now.
Nate better be "Nasty" today.
Go Sox!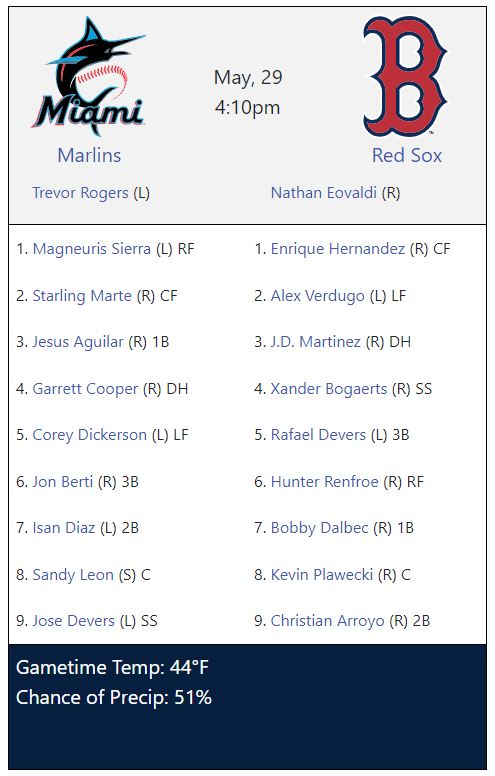 We need nasty Nate today. Not stink Nate!!
I'm stuck on Gameday 'til 5:00, then guests for quick dinner. Hope to be watching about 6:30 and see a huge lead!
Now resumed lol that wa quick
I'm eating a box of nerds. Great candy.
Hoping Nate can go at least 6
On the board. Let's get more!
Nate looking not bad today.
Nate had a nice 5 innings.
Wow! Peeps in the stands! Looks and sounds so strange.
Okay, nobody out and Devers on 2nd. Get. Him. In!
Right !!
It's full to capacity ?
Uh oh they have a man on third.