Good morning, friends

Have a great day!
Yankees suck!
Good morning, friends
Have a great day
Yankees suck
Good morning everyone!
This is the one I had hand made for hubby for Christmas last year. It has Jasper feathers. He was so surprised and you could tell he loved it without saying so. I couldn't afford two and son was clearly wishing he had received one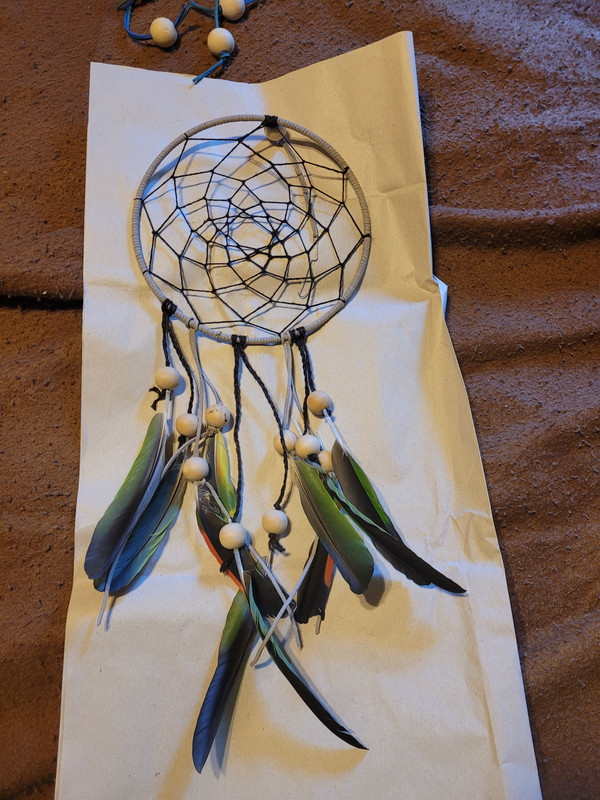 This is the one I had hand made for son this year for Christmas. It has two of his favorite colors, blue and green aka beach colors. He loves all about beaches. Even to his body sprays and cologne. The shells came from beaches in Florida and Costa Rica. It will have Jasper and Nye feather.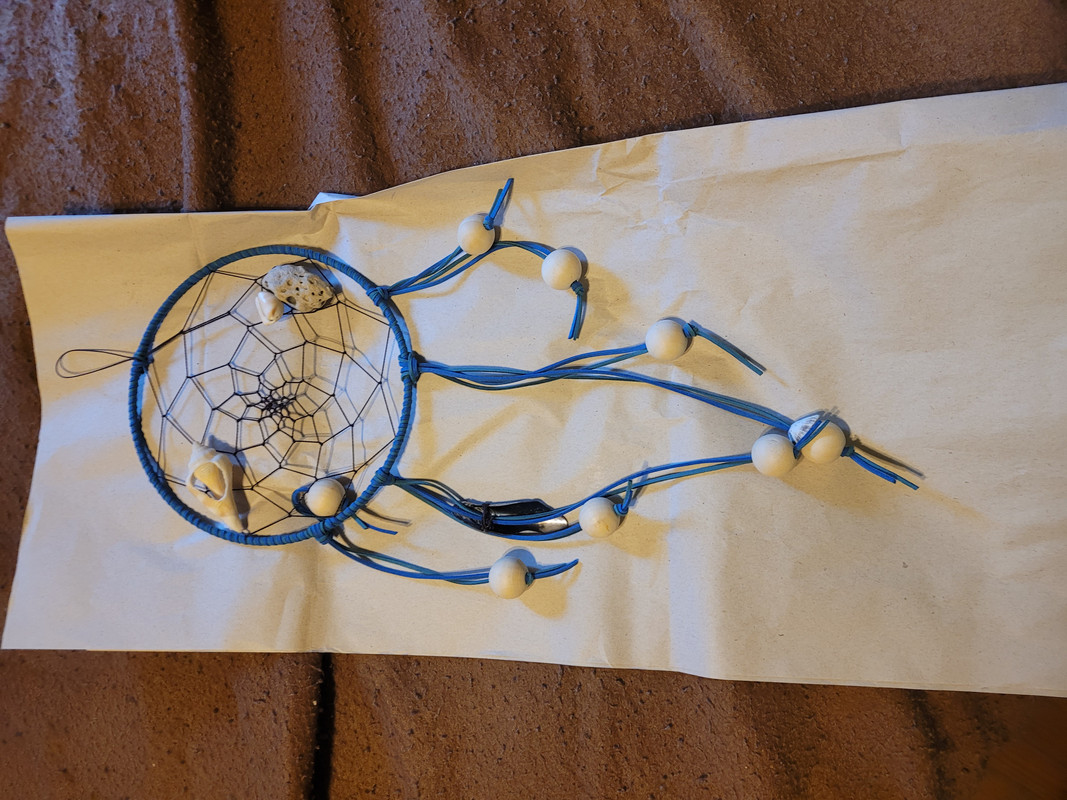 I already told her next year is my turn to get one. I will have feathers of Yuki,Twopiece,BJ, Angel, Nye, Cory, Snowball and Jasper when I'm done
Im still working on some weath but only get feathers when they would molt but getter there.
Those really are beautiful, Musie
Excellent work!
Please don't steal his Christmas present
Thank!
I'll try, Jack.

I haven't decided what colors I'm gonna ask for but I have a few months to think about it I'm thinking doing it for my birthday to get to myself but will see.
I do have quite a bit of feathers to make a wreath but Jasper needs to molt more right now lol
Thia is my cousin.
This is just one reason I love my home in Northern Maine- the people.
It's always heart warming when people of a community step up & voluntary help those in need.
Thank you for sharing, Musie



I know, Tyler, your busy at work. But you're missed.
Those are beautiful Muse ! Wow
Morning all
Crazy busy ar work. Just me today
Rough day. Leahs old dog that went to live at her parents is being put down today rhino. She is pretty upset. Not sure what happened but just old and took a turn for the worst. Can't move much and won't eat.
Brutal day
Hope all is well today. I wont be too active. Work is busy and going to a movie tonight.
Thank you.

Keeing Leah in thoughts. Being pet owners are 95 % wonderful. Than they pass and it is so damn crappy.
I echo what Musie said

I already told Jasper he cant pass until his dad, hubby, and I are gone. Do it on son's time.

I know not nice but hubby will be devastated. That is his spirit animal and hubby is Jasper's spirit human. He says hi to him first in morning and first when he gets home.Last time to Maine with him Jasper came with us by car. Remember, one way from house to home is 27 hours one way.
Hell, some days he forgets to greet me but never Jasper.Son is same way.
We had a mass shooting in Raleigh. Five people died including a 16 year old and a cop. The killer is 15. Good grief. Angry and yet not surprised.