Dude. Got. His. Ass. Demolished.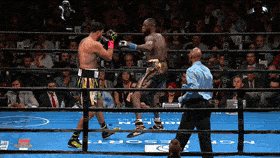 Toe to toe standing flat footed and the cat still rocked him.
It's rare these days that someone gets caught with a punch like that.
I don't watch much boxing but I had at least heard of Deontay Wilder before. But I had no idea he was 40-0 with 39 knockouts. Dude is a 6'7" brute with cement hands. When he connects, you stay down. Sort of a taller Mike Tyson.
Now a lot of the guys he fights (including the one in this gif) seem like out of shape stiffs. Lots of first round KOs. Again like early career Mike Tyson. He did have a controversial draw against Tyson Fury.
But Damn. That punch.
And the other guy protested the ref stopped the fight too fast. LOL.
Nope just his ability to remain upright.
That dudes jaw was 2 inches over from where it should have been - that is a dream punch. It must have felt so good landing it.
Its like that perfect baseball swing where you don't even feel the bat hit the ball…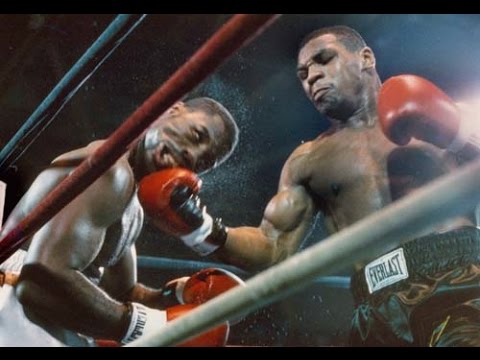 1:50 mark
I was bored the other night and watched this fight again. Tyson was losing but connects - not the greatest but