Here are some stats and graphs for the board for the year:

This is consolidated page views. Red is from crawlers (like google, bing, whatever). Light blue is anonymous users, and dark blue is logged in users. Trend of growth over the year.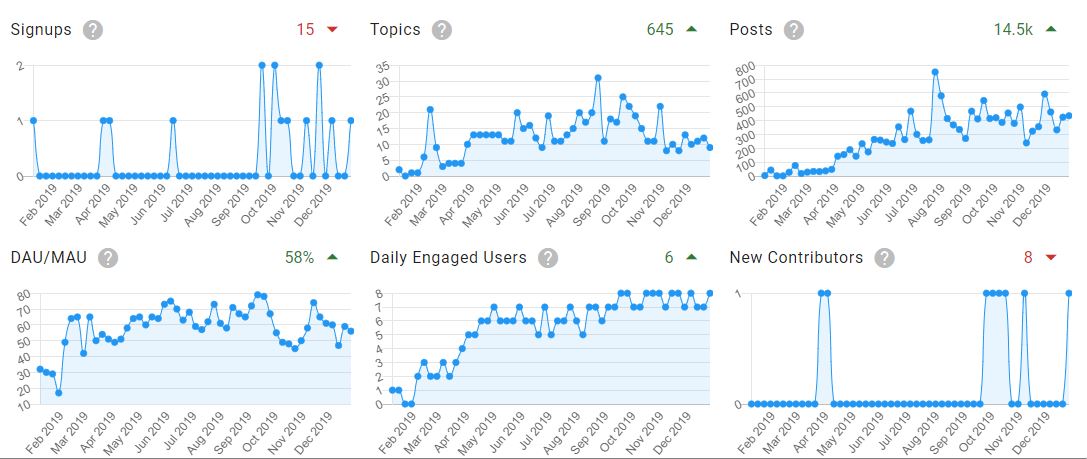 These are more specific stats. If anyone wants an explanation, let me know.