If it's true, thanks for everything, Pedey.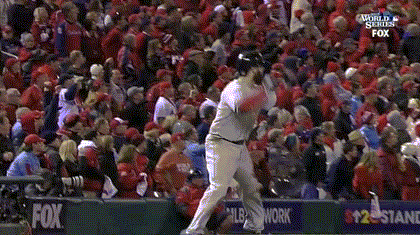 The "laser show" will be missed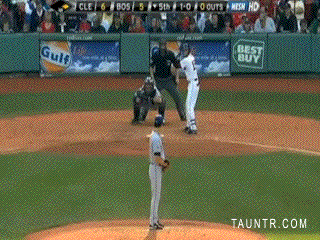 Be well, man. And thanks for the memories.
I hope we see him with the Sox as a coach. My gosh, he played hard and really loved the game.
On June 24, 2010, Pedroia went 5 for 5, with 5 RBI, and hit three home runs in a game against the Colorado Rockies that the Red Sox won, 13 11, in the tenth inning The next day, Pedroia fouled a ball off his foot in an at-bat versus the San Francisco Giants.
http://fenwayparkdiaries.com/best%20players/dustin%20pedroia.htm
Way too many highlights to count from that man. He will be missed, and it's such a shame that his career was cut short because of injuries. He truly gave it his all, one of a kind player that will always be remembered in Red Sox nation
Brutal sad news, a great player who has meant so much to the Boston Red Sox and had his career cut a little bit short because of injuries. He is definitely a Hall of Famer and one of my favorite players. He will never be forgotten in Red Sox nation. Guys like this are nearly impossible to replace, not just because they are such a great player, but also because of how much They mean to the team and the city. He will always provide me with great highlights, as I still go back and watch old Red Sox games and watch some of his greatest highlights. I was waiting for the day she would retire, so it doesn't surprise me but it still sucks.