May your day be awesome, my BSU friends

Good Monday morning, everyone


Have a great day
Good morning, everyone. May today be wonderful.
Tyler, loved the pictures you shared with us of the wedding. I personally don't mind seeing more. What a lovely family you have.
Thank you Muse! I will post more as I get them, the photographer sent so much! We are just going through them.
Hope everyone is having a great day.
Must, perhaps you should start a game day thread ? Have you started one this year yet?
I don't think I have. Let me do that now.
Jack, I just checked out the J! Contestant Zone and no sweaters tonight, as far as I can see. Sorry

They don't sweaters in WWE… but unfortunately they are big steroided up men… So not sure if that helps you or not lol.
In case that anyone forgot.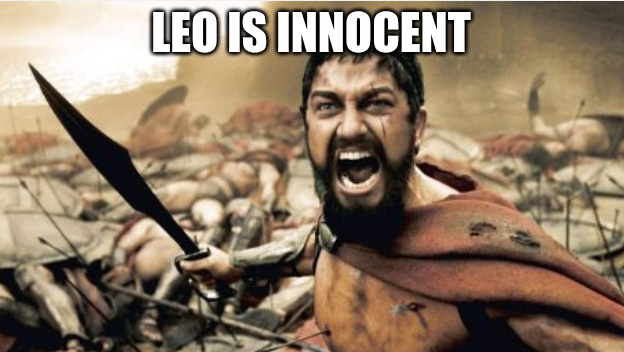 As per your mom, he is helping you. Really, Jack? LOLOL


Lol, what a good kitty!!!
Time for another taxi inspection. Lucky me. Jam packed all day.
Can't wait to get home and watch the Sox and relax.
Tanner Houck is not vaccinated so won't be playing. Ugh… Damn guy.
Leah is reading a new book called CELL. It's by Stephen King. Her parents had it and said it's really good, so they lent it to her. I think I might read it at some point too. Another one of his "world is ending" type books, but those are the best hahahaha;. Sometimes can be a bit depressing, but they are usually well written and entertaining none the less.
I've tried to read that book multiple times but I've never been able to finish it. It's on my shelf though.
I'm going to be reading you next episode he and his son Owen wrote together, Sleeping Beauties
Funny you say that, because Leah's mom is reading "If It Bleeds" And she said the same thing about that, said it's super slow and nothing has really happened so far so it's hard to keep reading. She reads like a few pages every other day lmao.
Some books are like that. I know lots that don't like Tommyknockers, and yet I really like it. So strange haha, but different strokes for different folks right?
Oh, that sounds awesome about Sleeping Beauties, haven't heard of that one! Once I am done Carrie and Dr Sleep, I am going to get Strange Weather by Joe Hill.
Is that a book about Canada?