Merry Christmas Eve everyone, and the snow is fantastic! Nice touch!!! Love it.
Merry Christmas Eve, my friends!

Hope everyone is having or will have a nice Christmas Eve.
No Wheel or Jeopardy tonight because of Patriots All Access

Joolzie is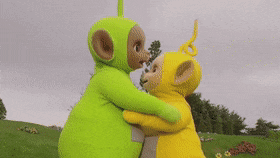 I was just going to post that

He's headed for Brazil right now. He's never going to get here

Like minds, Joolzie. Like minds

Hope all is having a fantastic night!!!
Thank you, Tyler. Quiet night here. Just me, my iPad and the TV.
Is Ayden excited? Does he understand Santa is coming or is he too little?
Pretty quiet on my end as well
CSI: NY is not very good.
Usually my cousin Lisa has the big Italian Christmas Eve family thing but because of Covid she hasn't the last two years. Too many people in one house wouldn't be wise.