Good morning, BSU!

I'm not sure what I'm doing today. Updates later.
Have a great day

Good morning, y'all.
Already did my early morning walk, cleaned the birds out, went grocery shopping and the food is put away. Today is clean my office day aka going through the file cabinents, yuck, and shredding and getting it more to how I like it.
I hope you all have a wonderful day.
So, I wote a member on PP to say good job, like your post etc. I get the notice I can't write this user.
I am thinking I am on their ignore? I can't think of any other reason. I already asked UT but was wondering if any of my brain trust people here could think of a reason.
BTW, it's not Saturday, it's Caturday!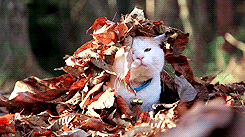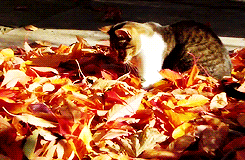 I don't know, Muse. In addition, I don't care for all of the different ways to like or dislike posts over there. One of my recent posts was met with a negative reaction and it certainly didn't deserve it.
You, a negative rep? I have never seen you write something that would cause that.
I don't mind the various ways, I use a few but not all of them. I miss where you can comment when you liked a post. It was always nice to see the comments from others there.
I received a negative rep a few weeks ago for being a Duke fan so there you go.
Still, sorry that it happened.
Weird…. Can't imagine why someone would ignore you? Did you ever argue with someone
I am hung over and have heart burn. Other than that I feel good lol.
I know, right? I am awesome.



But not really. I don't think that is the reason but I can't think of any other reason why I am not able to mail this user. Maybe it is the system? I will see what UT says when he has time.
I don't really argue with people there, I will try to word it where it is not in a person's face and sometimes you just have to move on from a comment, you know?
Ya I can't imagine anyone blocking you…… I mean I was close when you suggested me to cheer for the patriots and also when you saved my life from drinking too much Mountain Dew, but other than that…….LMAO. But seriously I couldn't imagine Anyone ignoring you. They is so strange.
I'm watching law and order
This episode there is a guy kidnapping hookers



and



I want Mountain Dew now

dammit!!
Anyway. We are going to make brunch in a bit
Bacon
Hash browns
Eggs
Toast
Tomatoes
Sardines
Ok no sardines. That was for dramatic effect.
We had bacon, sausage, eggs, pancake and hashbrowns
I was thinking earlier it be nice if we had a bell here to ring when we arrive to let others know or get each other's attention.
Then, I thought, that would be overused by all of us.



Mmmmm that sounds delicious!!'nnnn
We had a bell at home and Ayden kept ringing it. It's been thrown out and gone forever. Kid almost killed me hana