Good morning, all
Have a nice Sunday & Go Sox!
Good morning!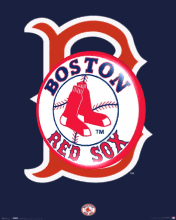 Report: Red Sox plan to restart talks with Bogaerts, Devers after season
Good morning, friends

Have an awesome day!
Go Sox!
The good: Jack gets to watch the game
The bad: ESPN

Another JudgeFest

Mute fest it will be for me.
Morning all!!! I am going to pick up my son from my moms and then going to the flyball tournament for a. But.
And desk lifting booth boners
As they should. Lock both of them up.
There were booth boners last night too
Until, scanning on what to watch.
So happy to hear Octane is better

Please tell him Auntie Joolzie says, "Hello!"
He's napping now, but when he wakes I will. He needed a nap. He was a tad grumpy lol. He didn't sleep good last night my mom said.