Good Saturday morning, everyone
Have a nice day
Tyler, enjoy your party
Go Sox
Good morning, everyone

Happy Caturday, Leo and Gemma

Good morning, everyone!
Tyler, hopw the party is wonderful.
Joolz and Jack, I hope all is well with you.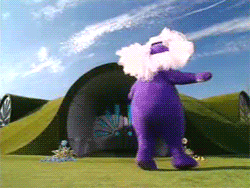 Jack! I just posted in The Pig Pen!
You saucy girl.

Way back when imapig used to post offensive stuff in the Circle I would follow his lead. As a result I became known as Ms. Piggy

I just saw

Gotcha.
I tend to ignore that thread.




I teased Jack because he posted there

Yes, it's a good thread to ignore. imapig really is an online pig.
Jack, the game is on FS1 today. Will you be able to watch?
I'll watch and be able post at the start; will miss a bunch because my PCA comes late on Saturday; and hope to make the last inning or two.
Yelich with a leadoff double to start things
Now Yelich on 3rd after wild pitch
1-0 Brewers. Not a good start for Pivetta
Good grief. Double. Runners on 2nd & 3rd. One out