Rasmussen is straight out mowing them down.
Rays threatened but Crawford got out of it
Keep losing my NESN feed again tonight
Sox do nothing in the 3rd
JBJ is so smooth. Nice catch!
Almost supper time. I am excited. So hungry.
Good choice!
We as usual have no offense against this team.
With that said. Home run!!!
Raffy bong!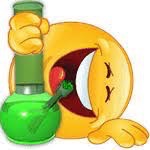 We needed that penis bong badly.
Jack will be late tonight, Tyler.
Who the hell does he think he is ??? Coming to class late



That's ok. Spaghetti time !!!
I peed.
Spaghetti is cooling.