Good Wednesday morning, everyone
Have an awesome day

Go Sox!!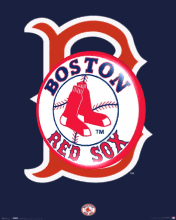 Game on MLB tv tonight. Yay for me
Morning all!!! Have. A great day
Joolz liked my comments last night

Sounds like Devers and Bogaerts are sitting today.
Ya makes sense. 6 series wins in a row, tough series with Cleveland and Toronto coming up. Should give them some rest.
Sox go for a sweep tonight
Colorado looks to go up 3-1
Oilers are relaxing.
Good morning, my friends

Enjoy your day!

Im gonna try and finish Carrie today folks.
Have a rank head ache for some reason so we will see if I can read. Ugh. Stupid headaches.
Ugh, Headaches are no fun. Hope you feel better soon. Good morning everyone!
Pretty big stretch of games heading into the All- Star break. Cleveland, Yankees & Rays, with Cubs sandwiched in between.
Yup. Cleveland. Toronto. Tampa. Yankees. Nasty stretch. Hope we can at least play some .500 baseball through that stretch.
Or kick ass & get some separation in the wildcard race.
That would also be nice!
Can't believe how tight it is.
Half a game separates:
Jays
Twins
Sox
Guardians
Rays
Get Nate, Sale & Kike back & we're ready to rock n roll
Ruggs is an amazing football player, I watched in college with Mac Jones. Some when they leave college they go sideways.
Yup. I think the money goes to their head
That's why I stay to broke. Lmao

Lmao!


it's not me you have to convince.