Good morning, friends

Enjoy the day!
Good morning, everyone

Have an awesome day
Morning all
Sorry muse about the game last night.

Curry was 0-9 on 3's. Not sure that's ever happened before wow.
I know Must won't be happy with this comment, but it was kind of cool to see Wiggins have a good game. He is Canadian, I like him, but other than that Screw the friggin Warriors. I am tired of them. I still think the Celtics will push this to 7 games.
I just resurrected an old thread for Sox news. Not sure if I should do that or just start a new thread with the news in the title. Thoughts?
But don't forget, he is the bestest thing since sliced bread.
Tough game indeed. Sigh.
Good morning, everyone!
You're right.

It's up to you Joolz, honestly either works. If it's a painf or you to look for the old thread all the time, then don't bother, but if it's easy to find then just use it hahah. It's not a big deal.
Ya you would swear he is the entire team. If he didn't have Klay back and Wiggins not going off, they would be losing this series. Curry always has a good supporting cast around him, but you would swear it's all him all the time.
I'm telling in the 4th last night the Warriors got all the calls. There was one where the ref called an offensive foul on the Celtics & Thompson did the same exact thing as the Celtics player, no call & drained a 3. I try not to be a ref blamer but there were some questionable calls
There were a lot of questionable calls last night. We didn't lose by a lot those could have made a big difference
Push the series to game 7 and get all the momentum back! That is what matters!
I did 93 emails yesterday, including closing accounts and filing and answering all customers 4 taxi inspections, various phone calls through the day and a bunch of other shit. This morning is much of the same thing.
I need a vacation again lol. Actually next week, I am off from Tuesday to Friday so thank god for that.
@Joolz ,
Do you have prime? Like so you can watch movies and tv shows on there? Cyborg with Van Damme is free if you click "start free trial for MGM" that is what I did last night and then I will just cancel in 3 weeks lol. You get it for a month. Just an option because I know you said netflix didn't have Cyborg on there.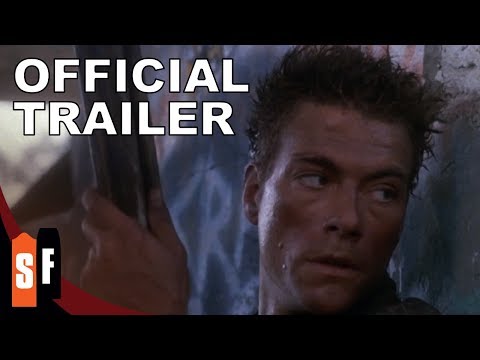 I hope we can win this all but we'll see
You didn't answer my email I sent you.

Still waiting for it



Nevermind, just got it.
"Hello Sexy, just wanted to let you know how handsome you are, and have a great day"
What a thoughtful and beautiful email there Muse





Tyler, "Cyborg" is on Amazon Prime (I'm a member) but it's not free. It's $3.99 to rent. Sorry, but I'm not that interested. I decided that I'm not getting involved in any "free trial" stuff either because they require payment info up front.