Good morning!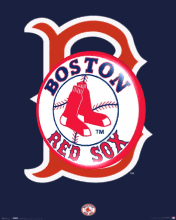 Morning all, have a great day.
Good morning, everyone

Thanks for starting the thread, Muse.
Everyone have a great day!
Muse, not sure it was you, but if you moved that thread on Patriots Planet to the P&R Forum, thanks. I could see where it was going.
Good morning, everyone

Have a great day
Got up a 3am checked the Oilers score & saw they blew it in OT. Big time bummer
Yup sickening. Watched the entire game. Couldn't sleep. They sucked.
Waxwings are so beautiful!!!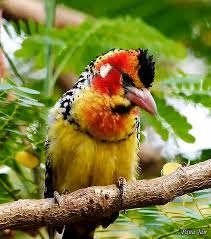 Hope everyone is having a nice day
Oilers pissed me off, it's not a nice day. lol
Hope everyone is having a great day outside of me though.
Yep it did suck but not all hope is lost. Force a game 7. That's where I'm at.
If they don't somehow find a way to win this series (Which I doubt they will) I think a rebuild is needed. Clearly this recipe is not working… It's failed massively the last 3 years in a row and not to good teams either. Winnipeg was ok I guess, but the 12th seed Blackhawks when they have the play in tournament three years ago and now the Kings who barely made it to the playoffs.
Get rid of Drai at some point, and get rid of Barrie and Keith… Start building an elite defense and get a good goaltender.
Getting rid of Drai would be a drastic move but sometimes drastic measures are necessary. I agree about a goaltender. Smith has been good for the most part in the playoffs but it's obviously even to a non expert like me that he is done. I like Koskinen but I don't think he is a goalie that can carry a team. Not sure about Woodcroft either. He did a nice job righting the ship but maybe they need a no B.S. coach that brings toughness. I think they need to get tougher.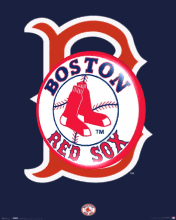 The thing is I don't want Drai to go but he is taking up a lot of money. Him and McDavid between the two are eating up nearly 170 million dollars. That is massive, and that is why we can't get any decent D men to play for us. We just don't have the money, and same with a goaltender. I wanted Binnington and he is lighting it up for the Blues right now in the playoffs. Until we can clear some cap space, we won't be able to do a rebuild and sign shit.
Of course, this all goes away if we can come back and win this series, but if not something drastic needs to happen. Can't just keep playing good in the regular season only to lose in the first round over and over and over again.
Lets get a streak going!!!
Jays over hyped here in Canada… They sure aren't looking great lately wow. I think if they lose this, they are
3-7 in their last ten… And they are down 5-2 right now to the Yankees.
Yankees look good YUCK.