Good morning, gang. Have a good day

Good morning, my friends

Have a great day!
What is the betting pool on Tyler getting confused?
Asking for a friend.

Muse. Nice to see you

Hey, lady. Same issue but can hen peck a note ever so often.

Yeah!! Musie stopped in









I can definitely hen peck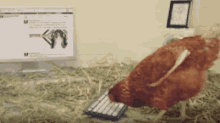 I think she is faster than me some days. LOLOLOL
My injury left me without the use of my right hand (and I was right-handed). Now I type with the knuckle on my left pinky one click at a time.
You two ladies are amazing

Joolz, yes she is.

Muse, yes she is




Muse and Joolz are both amazing gals!
St Louis in the house for my Bruins tonight
Okay, all you beautiful people, I'm going to head out. Give my paws a rest.

Good to see you today, Musie

Take care muse. Good to see you
Jack. I hope your cavs win tonight