Good morning, my BSU family!
Enjoy the day

Creepy as hell but there was a bang on our door and the dogs went nuts. Looked. Nobody was there. Ugh Leah and Ayden are awake.
Creepy
Anyway… weird.
Good morning on this frigid ass NE morning.
Caturday? Pfft! or Ack as Bill the Cat from the Bloom County comic strip would say.
Get a dog. Much cooler and far more fun.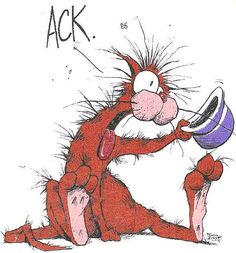 Yes, indeed. My name is human. And not much greater can be said about a being.
Rock this day and every day.
Good morning Saturday morning, gang

Good job Joolzie with The Cure & Squeeze
Ugh!! Cat people scare me.

Turns out it was warm and ice fell hahahaha.
Hahahah jacks cats are pretty cute.
Morning TD!
Go Pats. Waste these jackasses from the north tonight.