Not much. I think I found a PCA to fill in for the one who tested positive

Well that's good news! Here in Canada we have to isolate for 5 days I think. Is it the same there ?
It's Dog Day on Patriots Planet. Here's my post:
AKC new dog breeds. The mudi (left), a Hungarian species farm dog, and the Russian toy are the newest breeds to be recognized by the American Kennel Club.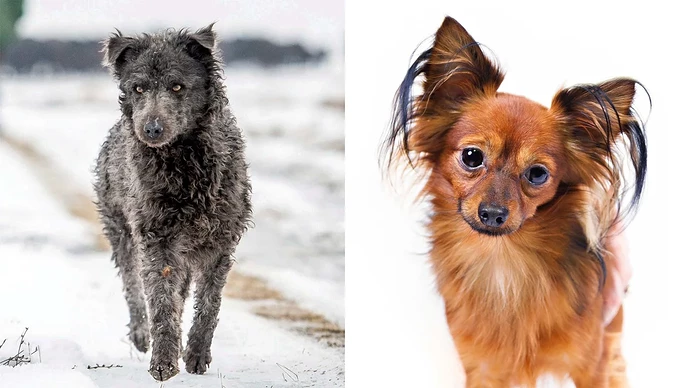 Assuming we are talking about Covid or did I miss something ans this is something different lol?
Cute! I should post my puppers
Yes, Covid. Sorry, I should have been more specific.
Good luck, Joolz, crossing fingers.
And yes, you should, Tyler, post pics of your beautiful animals.
Where's Jack?
Was wondering that myself. Jack ?
I thought he was logged in, but no.
He is probably visiting his mom, at the gym, doing his volunteer work or x, y and z.
my theories
Yup I'm sure he will be around!!
Joolz, I can't find the dog thread on PP. where is it ?
Man, I went back three pages and didn't see it.
Here it is, this is the thread that each day is a theme.
Tyler, I received an email indicating you posted a picture of your three dogs but I don't see it in the Circle thread

For some reason I had the thread on ignore which had to be a total accident or a glitch for I had three threads on ignore I would never do.
And I can't find the thread either even after I hit unignore.
Here's the direct link to my Dog Day post this morning.
Right here! Had some errands to take care off