Good morning, all
Enjoy your day
Happy Wingsday, Jasper, Ashland & Lapis
Good morning, everyone, I hope it is a great day for you all.
This is what I posted on FB and will do it on PP for Wings Day.
In 1999 we rescued a 5 year old Yellow Cheek Amazon known as Jasper. It is 2023, he still with us and is now 29 years old. I don't know his birthday so we celebrate the month he came home to us which is the middle of October. I tell him often that he is safe, he is at his forever home and no one will ever, ever hurt him like he was again. They would have to go through us to get him. He is my buddy during the day and his personality has shown me how amazing an animal he is as well as how amazing birds are. #MomtoBirds #RescueBird #JasperAmazonParrot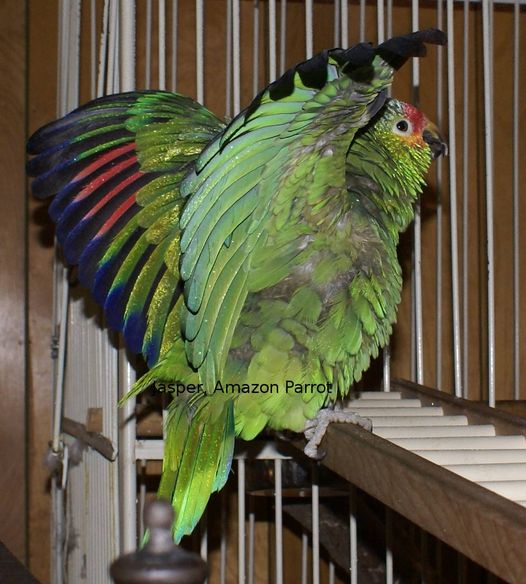 Morning fellow and fellowette off springs! Hope everyone has a great day!!
Thank you.



I'll grab me some sweet tea and hmm will pee first.
Good idea.

Good morning, friends

Enjoy your day!




Ugh. Spilled coffee on myself. White shirt and have coffee stain. Great way to start a morning lmao.
Meh. Lol.
Now time for lunch
And then I might even pee again
Who knows. The possibilities are endless.
Hope everyone is having a great day!
Won't be too active today folks. Meetings rest of the day and then my dads for supper tonight.
Leaving the gym going to get a bite to eat & will be here by game time