Getting a jump on tomorrow

I'm on a 4 game win streak! Cool
Make that 5!!!
Even better
5 touchdown passes for Brady.
Jesus.
And I'm drinking whiskey.
So there.
I'm working from home today
My sons daycare is closed for the day. Should make for an interesting day haha.
My son is hype lol
Hopefully if I turn movies on for him, he will just chill

Hope everyone has a good day!
Good morning, Tyler and any lurkers.
I had Raisin Bran Crunch with bananas for breakfast. Coffee and OJ too.
Good luck with your work day, Tyler!
I see Muse is here

Hola every one. Hi Ayden! ( Did I spell it right?)
Today is manic but trying to breath. LOL
By the way my little sassy Nye is back to being his sassy self. How something so small, and well under a pound, be so sassy gives me giggles some days. So, big relief.
How is everyone doing?
Sassy Nye. He is 21 years old. Unlike Jasper who loves the camera, Nye is not a fan at all. Can you tell by his pissed off face? LOLOL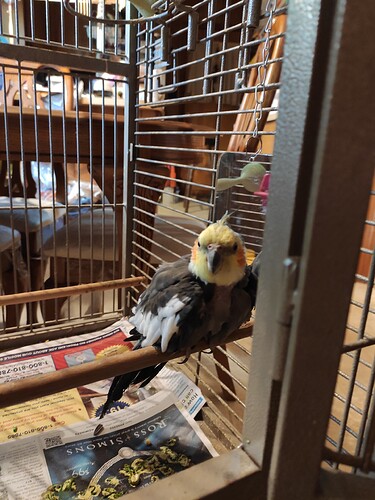 That sounds delicious! I had nothing. Working from home, I will have to make a coffee soon before I go insane hahaha.
You did spell it right !!! He says hi hahahaha. He's riding his bulldozer currently
Glad the little fella is back to good health!!
Lmao, he's like, "ugh…. Get that camera out of my face"

Yes, he is not a diva like Jasper is.