I don't want Joolz to have a heart attack. Better start a new one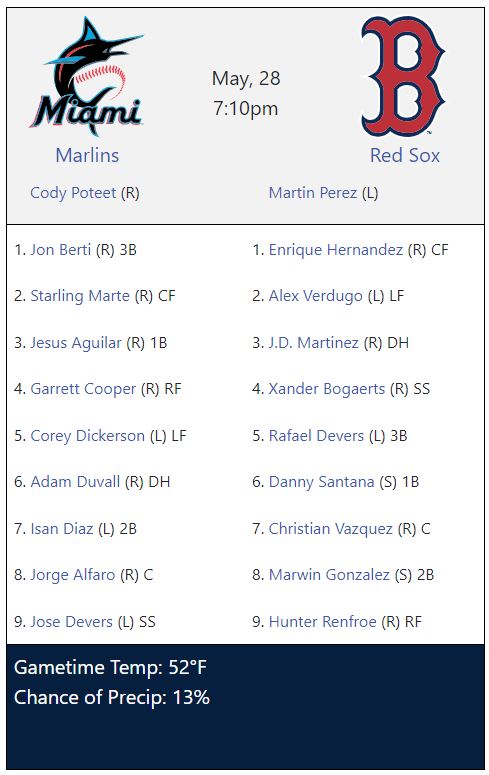 https://www.baseballpress.com/lineups
Thanks, Tyler. Now I have to make sure I post in the correct thread

Just tuned in and wondering who that is in the booth with Jerry. He obviously has announcing experience.
My gosh, it's pouring. Ugh.
Surprise, surprise. Down 2-0 in the 2nd

Wow down early
And it's raining. Hard. Likely gonna get delayed.
Wow this rain is crazy. Can't believe it's not delayed lol
I'm eating potatoes and burgers
Don't they even look at the Doppler radar?
J.D.! Ties it up with a double driving in two!
C'mon, Xander. Drive him in. Sox need a lead.
A few more runs would definitely be nice
Perez has had a decently nice game
Now they can cancel it and give us the W
Yes, call it. Ridiculous conditions to play in.