Good morning, gang
Have a good day
Good morning to Joolz and Tyler!
Hola to Jack!
Morning all!!!
Go colts tonight!
Going to wal mart. Need groceries
Good morning, friends

Have a great day!
Nice, Joolzie

Tyler got a hockey question when you get back.
Well Musie I was wrong. TCU even after losing made the playoffs & Bama didn't. If TCU was blown out like it looked they might, Bama would've probably made the playoffs. Bummer
I saw that today and my 1st thought was wait a minute Jack told me we would be in.



I know & I'm sorry. Glad that in 2024 it will be 12 teams
Nick wanted 12 teams been advocating for it. I feel its better for college football
We get the Cotton Boel not shabby.
OSU ?
Ohio St. plays Georgia. Buckeyes are going to get crushed.
Still #GoBickeyes
It felt bad rooting for them yesterday. Back to rooting against them. #MuchBetter


Everyone doing good today? Quiet day.
Aweosme joolz!
We are putting ours up today too.
Errands day.
Just got home not too long ago
Got the Jets and Vikings game on. 20-15. Close one
Eagles blowing out titans
We gave eagles a good game. Can't believe we didn't win.
All colts gear today!
Colts shirt and hat
Well I have a sweater over top because I'm cold but ya
I like quarter zip sweaters. I have 5. I'm wearing this one currently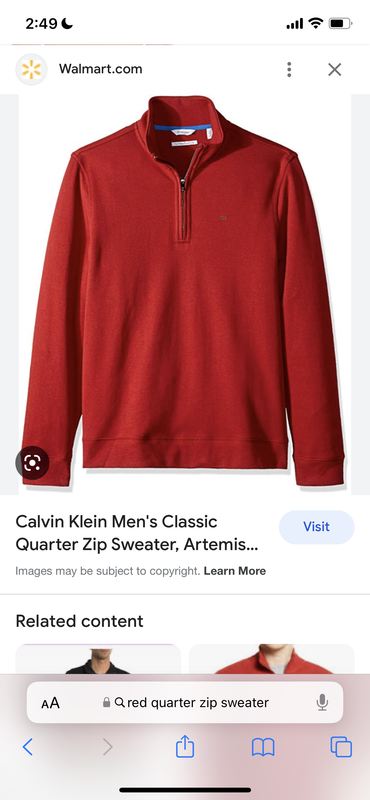 I have a few from marks work warehouse that are nice too.