I don't see how Alex escapes punishment. He was the bench coach that year, right?
YES HE WAS and the sox are guilty here!!!
The league's statement of discipline does not mince words here. It names Cora as a mastermind of the scheme at nearly every turn.
he is screwed!!! Varitek to be named manager soon
For how many games is Brady going to be suspended for this, again?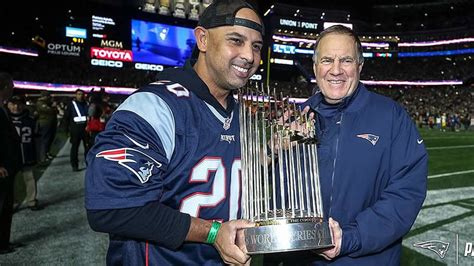 I can NOT say I am morally outraged. They are only doing what every business and/or military force has tried to do since the beginning of history … try to gain an advantage over their adversaries.
What I am outraged about is them thinking they would get away with it. Arrogant, low-grade imbeciles.
hell I love it, I wish I thought of it.
Hey, Jeff, maybe you were sick or asleep in class the day they taught this concept in Overpaid Executive School, but … when you are the GM and President of Baseball Operations, everything that goes on in that locker room, on that field, on the team bus, and on opponents' fields is your God Damned responsibility.
As the saying goes … "That's why they pay you the big bucks," ya responsibility-dodging weasel.

https://www.boston.com/sports/boston-red-sox/2020/01/14/jeff-luhnow-alex-cora-astros-statement
Edit: This was in the comment section. To where will they "deport" Cora, genius? Puerto Rico???


And the jackass has six "likes" so far.




I am starting to hope that MLB say Sox are innocent and Cora stays just to piss off that little bitch!!!
Does anyone remember garbage can banging during Red Sox games, especially during the World Series?
Edit: The commentator in this video is using NSFW language, and his fake rage makes me

, but it's a decent example of what the Astros were doing.
I just thought of a band name: "Trash Can Code"
I'm confused. Where's the "bang?" Is it a sound? I couldn't hear it.