Good morning, friends

Enjoy your day!
Morning all
Have a great day.
Good morning, everyone. To all those who have died for us so we can free, thank you.



The Celtics and Lakers are tied at 17 NBA titles.
If you want to root for Denver go for it. I will also if Miami wins tonight. Whoever wins tonight well the finals start Thursday, yikes.
#GoCeltics
#Icanrootalone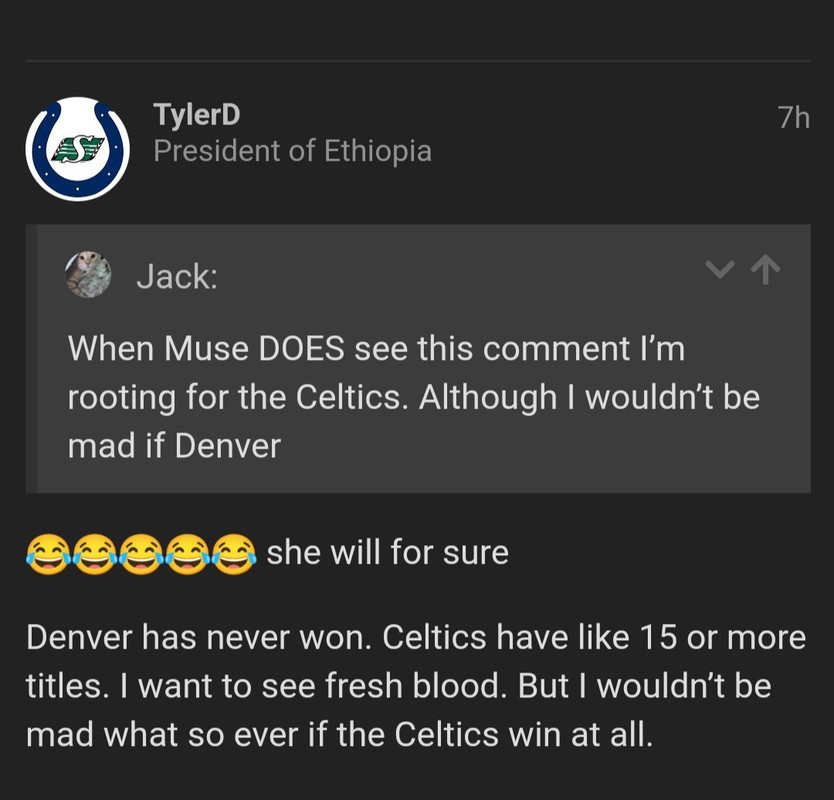 Good morning, everyone
Have a nice day
Are we all watching the Celtics game tonight?
We have company coming over tonight so I won't be but illl have it on my phone!
They're installing our central air. Yay
The company is not the central air people thoug h lmao
They're installing it right now.
The company is my cousin
Enjoy your visit with your cousin and your central air, Tyler.
Yay to central air and cousin. Nice.
I been told by Jack no due my record of helping them the last three games




Thank you little bro.
Central air installed.
Time to air out the balls
This is beautiful!




Guaranteed Celtics victory