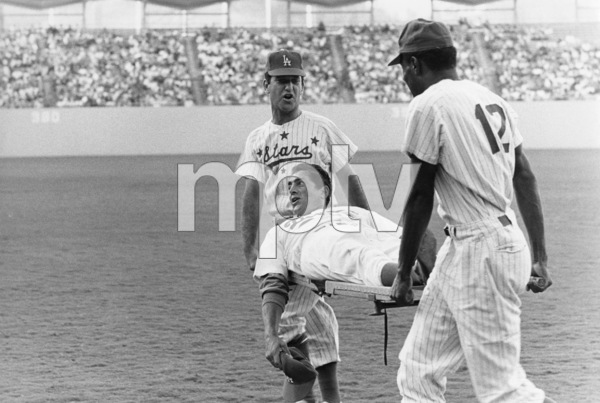 Soupy Sales and Nat 'King' Cole carrying Dean Martin off the field of a celebrity baseball game in a stretcher 1964
Sox with something brewing in the 4th. Two on nobody out.
Edit: Devers strikes out.
Devers drives deep
1-0 sox
Ruh-roh. Twins 2 on nobody out.
Edit: 1 out runners on 1st and 3rd.
Ugh. 2-1 Them.
Don't like 8 o'clock starts.
Me too!! I like earlier starts much better.
2nd and 3rd, two outs
Do they walk JD for Moreland?
Sandy singles in Devers!!!
The wheels on the bus popped.
Kelly needs to get in a fight to get better again.
Next, for I have failed you…