A favorite of mine. After his no-hitter on May 19, 2008.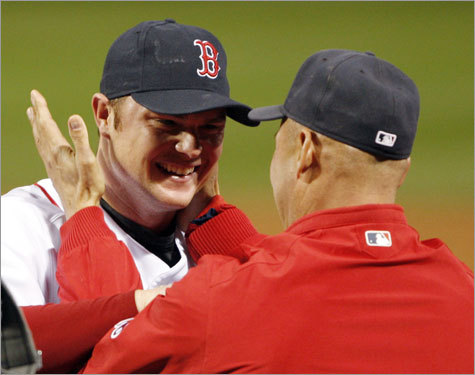 I'm down with it if the price is right!
I'll even supply him the KFC!
I'm a pretty big believer in the old adage that "you can't go home again"
Whatever Lester returning to Boston would be, it wouldn't be what it was the first time.Just let the past be the past.
Ya that's fair. He's definitely not what he once was. But with that said I would still welcome him.