Game 1 if the series.
Bats are alive, pitching woes are big.
time to win
Need a win. And what better team to get one against!
I'll start a thread or the game.
You know what would be fun. To crush these guys.
I assume this is the game thread for tonight.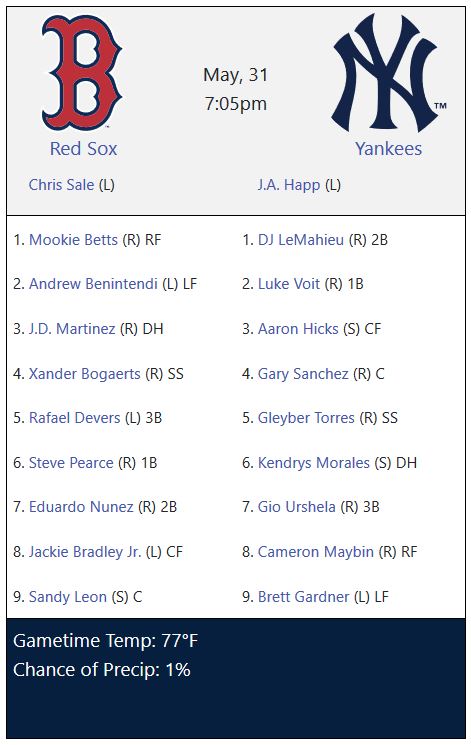 Tied.
Hate the Yankees, their fans and this stadium.
Sorry guys I'm watching a band called Riverbaby Bathwater Revival do bluegrass covers of Billy Idol, Cher and Elton John.
Surprisingly its really good.
Much better than the game. We suck tonight.
Just did a lady gaga song.
Sitting with my wife's oatents while rhey sing " My country boner won't go down"
This game is painful to watch. I changed the channel for a bit.
Sounds like fun, Thep.