WTF? happened while I was living in the bush the past 12 days game thread!!!
So it's your fault we are losing!!!
We have sucked completely and because it's dark days for the Sox I changed my pic from Superman to Batman.
I even used MikieGeo and Faith mojo and it didn't work.
I saw that today, the mojo of Faith only works if the team buys into it. 9 gmes to make up for the WC, it starts tonight!!!
Damn I love your optimism!!! I gave up. But I'm down for a 15 game win streak if they can pull it off. We do have our Ace on who was rock solid his last start so you just never know.
THE KING!!!
Greatest voice ever!!
I still listen to Elvis every now and then. Makes me happy listening to his upbeat fast stuff like Jailhouse Rock!!
bARBARA eDEN mOJO IS AWESOME!!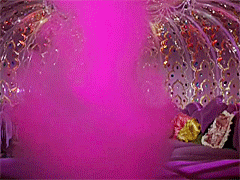 Lmao that was different. Very slow song.
since we are all suffering Sox fans at this point I post a song by Tears for Fears that was part of their interest in Primal Therapy - something we can all use as Sox fans this season - bringing us back to those earliest memories of failure in the Yawkey Years for me… Fuck you Craig Nettles for body slamming Bill Lee, Fuck you Bucky Dent.
How Chris Sale could make MLB history on Tuesday night
By NBC Sports Boston Staff August 13, 2019 3:06 PM
102
Despite an incredibly dissappointing year for the Red Sox ace, Chris Sale's career dominance is undeniable. His ability to fan batters by mixing up his killer slider and elite fastball is remarkable. He makes hitters look silly as frequently as anyone who's ever picked up a baseball.
That may sound like hyperbole, but Sale has the stats to prove it. With five strikeouts on Tuesday, Sale, 30, will become the fastest pitcher ever to reach 2,000 strikeouts.
According to Elias, the MLB record for fewest innings needed to reach 2,000 strikeouts belongs to Pedro Martinez, who needed 1,711.1 innings. Sale, meanwhile, has 1,995 strikeouts in 1,623.0 innings pitched — nearly 100 fewer than Martinez — entering Tuesday's matchup.
Sale will almost certainly eclipse the 2,000-strikeout mark on Tuesday, considering he averages 13.2 strikeouts per nine innings. He's fanned fewer than five batters just once — on Aug. 3 in Yankee Stadium — since May.
The strikeout-or-home run approach of modern baseball has certainly helped Sale to his record-breaking strikeout pace. However, fellow aces Clayton Kershaw (1,837.2 IP) and Max Scherzer (1,784.0) have pitched in the same era, but took much longer to reach 2,000 strikeouts.
Unfortunately for Boston, strikeouts haven't led to wins this year. Even though Sale's SO/9 is nearly the same as the career-high he set last year (13.5), the Red Sox are 9-15 when he starts in 2019.
Damn, I hope Sale does this! He is more than capable of getting 5 strikeouts. And hey while you're at it Sale… Go 7 shutout innings


The Sox really need to go 30 and 12 to have a shot. It can be done. We'll just have to see.
It all starts with the rotation. This offense is averaging around 6 runs a game in their last 15. Two things need to happen.
Starters need to stop giving up 5 plus runs
Starters need to go more than 5 innings.
If this rotation can turn things around we have a good chance at going on a huge win streak. But until this rotation gets it together that won't happen.