Preakness Mojo, anyone?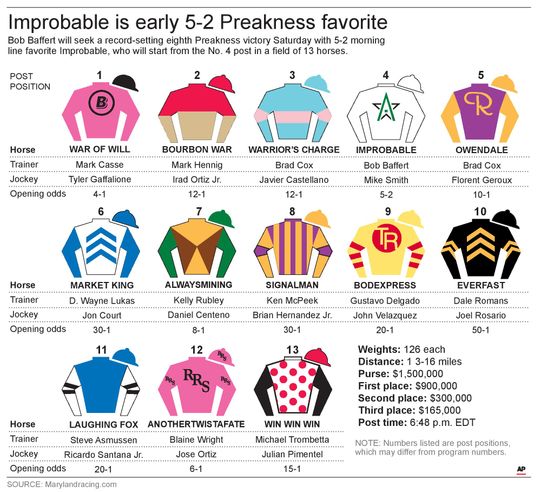 Yankees are winning a lot. Can we win today!"?
There are some people who can get away with shirtlessly wandering around in public.
That man is not one of them.
More 'tros fail.

at the leaf blower.
Wow … Bombs Away on the Preakness Payout Board. I wouldn't mind having one of those ten-cent winning superfecta tickets right about now.

Not a good start so far. Stros up 3-0 in the top of the first, with 2 on and only 1 out.
Gotta perform some damage control here.
Velazquez already replaced by Colten Brewer.
… and Brewer gives up a 2-run double on the first pitch he throws.

Hey I found a stream. Now I wish I hadn't.
Hey remember that time the Six won like 110 games and won the World Series.
That sure was fun.
Red Sox started this game like that Jockey who fell off the 9 horse when the Preakness gates opened.