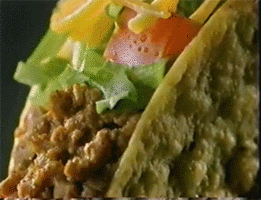 Hahahah. The taco mojo is working. I got 3!
Sale

please get out of this Inning.
Ugh never mind. He sucks
Chris Sale Just doesn't seem to have it this year for some reason. His command is way off. The Dodgers are doing to us tonight what we did to them last night. Sad
It really is. He couldn't even make it out of the fifth inning tonight. I keep hoping sale will rebound but he just keeps putting up stinkers of performances hopefully this is just a down year and he will rebound but he just doesn't look like the same guy
Tyler, are you considering watching Everybody Loves Raymond while you eat your tacos?
Yes mam!!! Starting season 5!
This game is making me sad

my tacos are working though !
Tonight is a whole lot of suckage
My son needs to be fed. He's cranky. I shall do that
I was just playing games on my iPad not really watching the game.
These Fox dudes are boring and putting me to sleep.
The way Sale is pitching tonight, maybe Cashner will become the fourth starter, and Sale the fifth.

I miss Kelly! Let's get some run s
Lol I wouldn't be surprised
Tom Goodwin (first base coach) think he's Joe Pesci's character in Casino.
It's up to Vazquez and I got a feelin'.
Swung at Ball Four. Twice.