I am not feeling these West coast games. Ugh.
Good morning, everyone!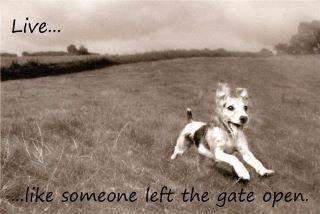 Good morning, johnlocke!

Oh, that's not the snarky coffee, that's the "good morning" coffee.
They work for me as I typically have stuff going til 9 or 10 anyway then I watch the games recorded. Even on nights I have no plans and want to hang with you guys, someone will come over or get invited out to do something fun. This has been a crazy exciting summer, but I have missed out a few things cuz of it.
Morning beautiful folks !!!
Let's get a win today!!!
Busy day at work ugh
We have a topic on masks and vaccines at city council Wednesday and we have 40 emails of people wanting to speak. Ugh
Can't wait to start my new job on the 27 lol.
Now that is a government meeting I would love to attend.

But that's a whole nother topic.
Good luck, Tyler.
Hahahaha I know you would my man!
I don't believe in the city enforcing these vaccines. It's nuts. See what happens
Though I got the shot, but you shouldn't force people to do it
Like me forcing my spouse to sleep with me. She punches me when I do that

now I have learned my lesson. Or she bites me.
While I'm working, cooking jambalaya. It is making the house smell NICE
I have not decided what to serve it with apart from the left over Hawaiian sweet bread from yesterday.
But I know we have plums, strawberries and apples in the house so I can make that on the side cut up. But not sure if that would be enough or not.
Mmmmmm that sounds good to me. I love plums.
I just cut up all the veggies and stated the sauce for a great spaghetti tonight.

Oh man that sounds fantastic !!
I love spaghetti
Leah does spaghetti with homemade meatballs. So good!!!
I love spaghetti.
One time I made the sauce so damn good that I just laddled it into a bowl with some cheese over it and was very content. LOLOL
I put so much stuff in the sauce when I am just cooking for me.
Damn! It's a West Coast game tonight and I'm going to miss it

I stream the game so I can't record it so I won't be seeing today or tomorrow's game.
Ugh damn that sounds amazing hahaha!!!