Afternoon baseball, boys and girls! I'll be cardboard cutout #39 in the Monster Seats. Play ball! Go Sox! Win!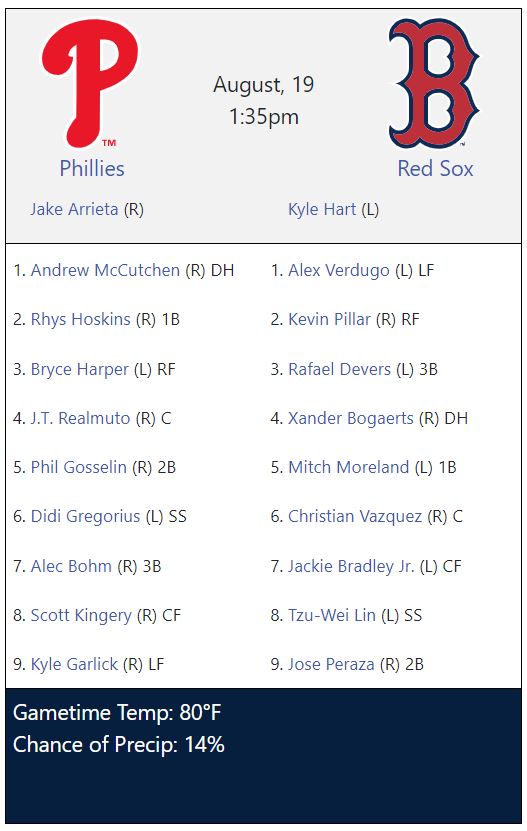 Phillies with the bases loaded in the first with one out

Lmao. Glad I'm not watching.
I'm on Gameday right now but I might take a nap.
It's 3-2 Sox. Wow. Longest we have had a lead in a long time lol. Neat
Nap mojo FTW

I would totally nap but then I would be screwed for sleep tonight haha.
part of me wants them to lose, trade Benny and a couple other guys and start building for the future!!!
Ya agreed with that
Granted. Offensively we still have a top ten team. Maybe even top 5. Right now stat wise we are 10th. If this team had even half decent pitching we would be competing for a wild card spot.

Finally!