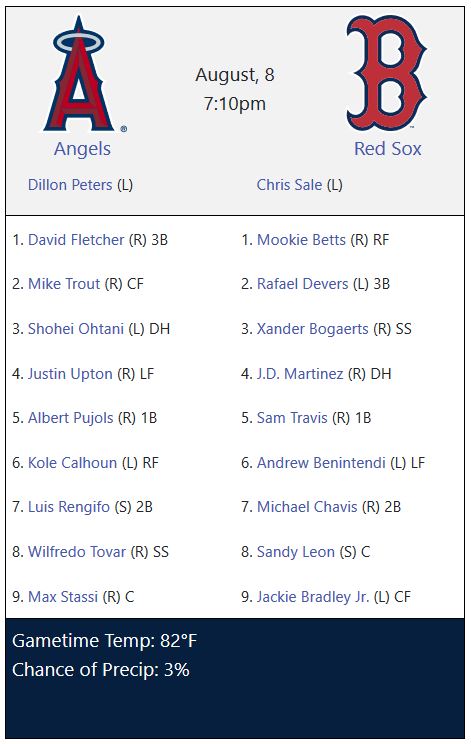 https://www.baseballpress.com/lineups
I had homemade chili for lunch and leftover Thai food for dinner.
Oh, and this.
Please Sale, have a good game please!!!
Go Red Sox and Colts and Pats everyone. I'm gonna eat a ridiculous amount of grilled cheese sandwiches now.
Sale looks awesome so far!
Holy constipation, Batman!
Calhoun with the Superman dive wow
Loving Sale tonight. He's been a gem.
98 fastball for Sale!!! Where the hell has this guy been???
This game is flying! I'll be able to watch the whole thing before falling asleep.
He's been amazing Joolz!!! My god. Where has this guy been!!
Well, he can pitch well against crappy teams, at least.
Although Trout, Pujols, and that Japanese dude who also pitches are not exactly slouches.